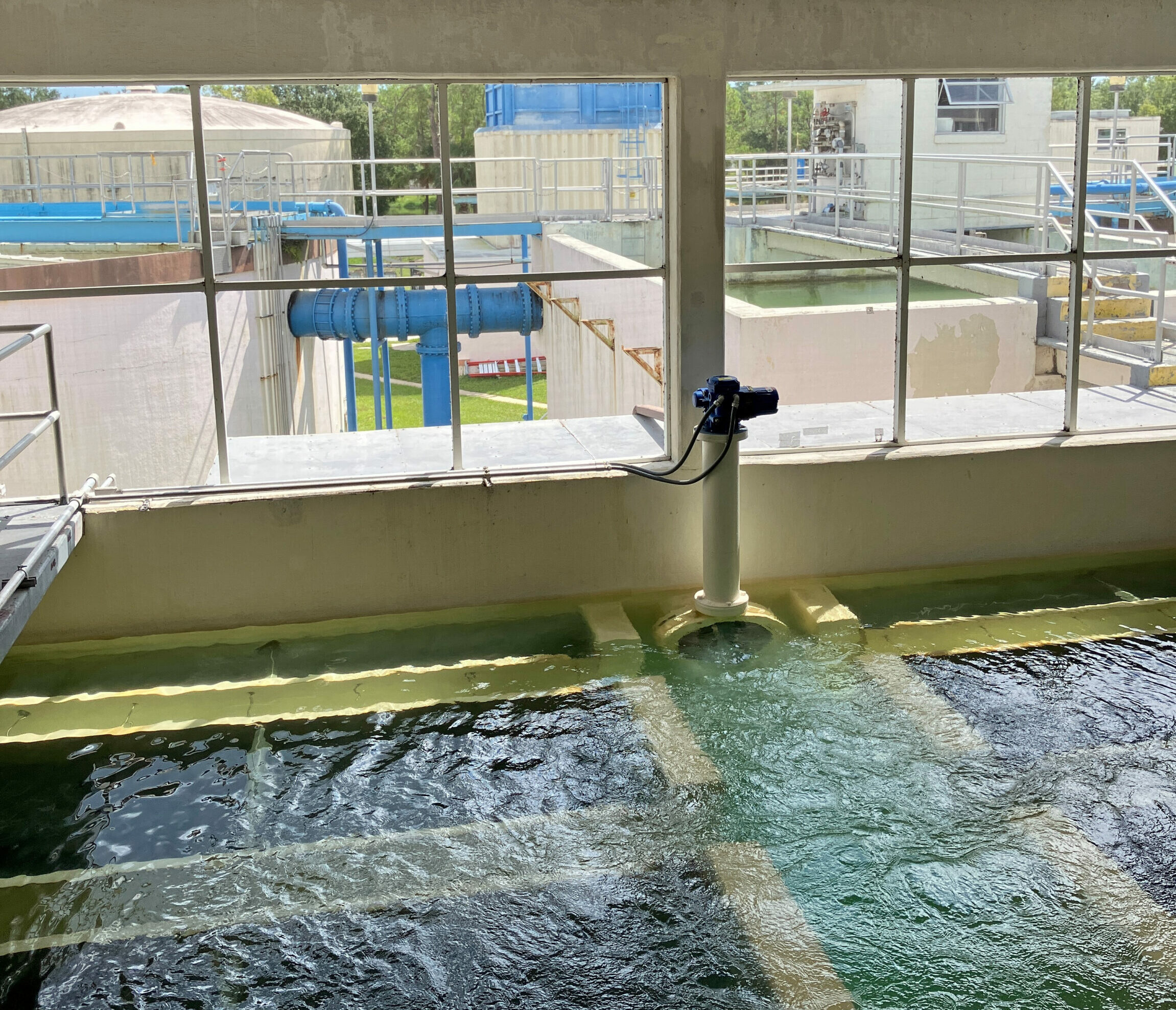 Construction is now wrapping up at the Ralph Brennan Water Treatment Plant in Daytona Beach, Florida. Preconstruction on this design-build project began two years ago to upgrade the existing filter complex and replace the aging Leopold filter underdrain system. Through design, permitting and construction, the team identified and incorporated a new system capable of meeting the plant's permitted capacity of 24 mgd, extending the useful life of the facilities while promoting reliable water production and regulatory compliance.
This is the first design-build contract for the City of Daytona Beach's utility department, and the PC team worked hand-in-hand with the owner at every step to ensure everyone understood the process that would lead the design progression and procurement for an on-time project delivery. Throughout construction, we worked closely with the City to continue to tailor the scope and make adjustments to best meet their needs at no additional cost, adding tremendous value to the resulting project.
To meet demand, the plant had to keep five filters operating around the clock. This required close coordination with plant operations staff to ensure the invasive piping and valve installations on common pipelines shared by operational filters did not limit plant capacity. It was also crucial that the operating filters were not exposed to contamination from construction demolition and the reinstallation of filter internals on adjacent filters. PC focused on isolating the construction of the affected filter from the others in operation by building full enclosures that were inspected and maintained on a daily basis.
Extensive MOPO and planning was required to complete the installation of the new filter equipment. The scope of work required over 45 individual shutdowns. The PC team developed a thorough understanding of the plant and its operational needs to ensure the work associated with each shutdown was completed swiftly and efficiently without impacting the required plant capacity.
PC self-performed the majority of the of the project scope including sitework, utilities, concrete, metals and process mechanical work.
"PC has proven to be a great team player and collaborator," said Eric Smith, P.E., Deputy Utilities Director for the City of Daytona Beach. "PC is highly committed to being available to City staff, spending time with operations and maintenance staff to ensure they are involved in every step of the project. They have taken the time to become intimately familiar with the facilities they work on the ensure plant operations are maintained at all times. Based on our experience with PC, and the consistent and exceptional services they have provided to the City, we have confidence that they will bring the same level of service and quality to any project they work on."
We're excited to continue to bring this expertise and commitment to our clients in the Florida region.