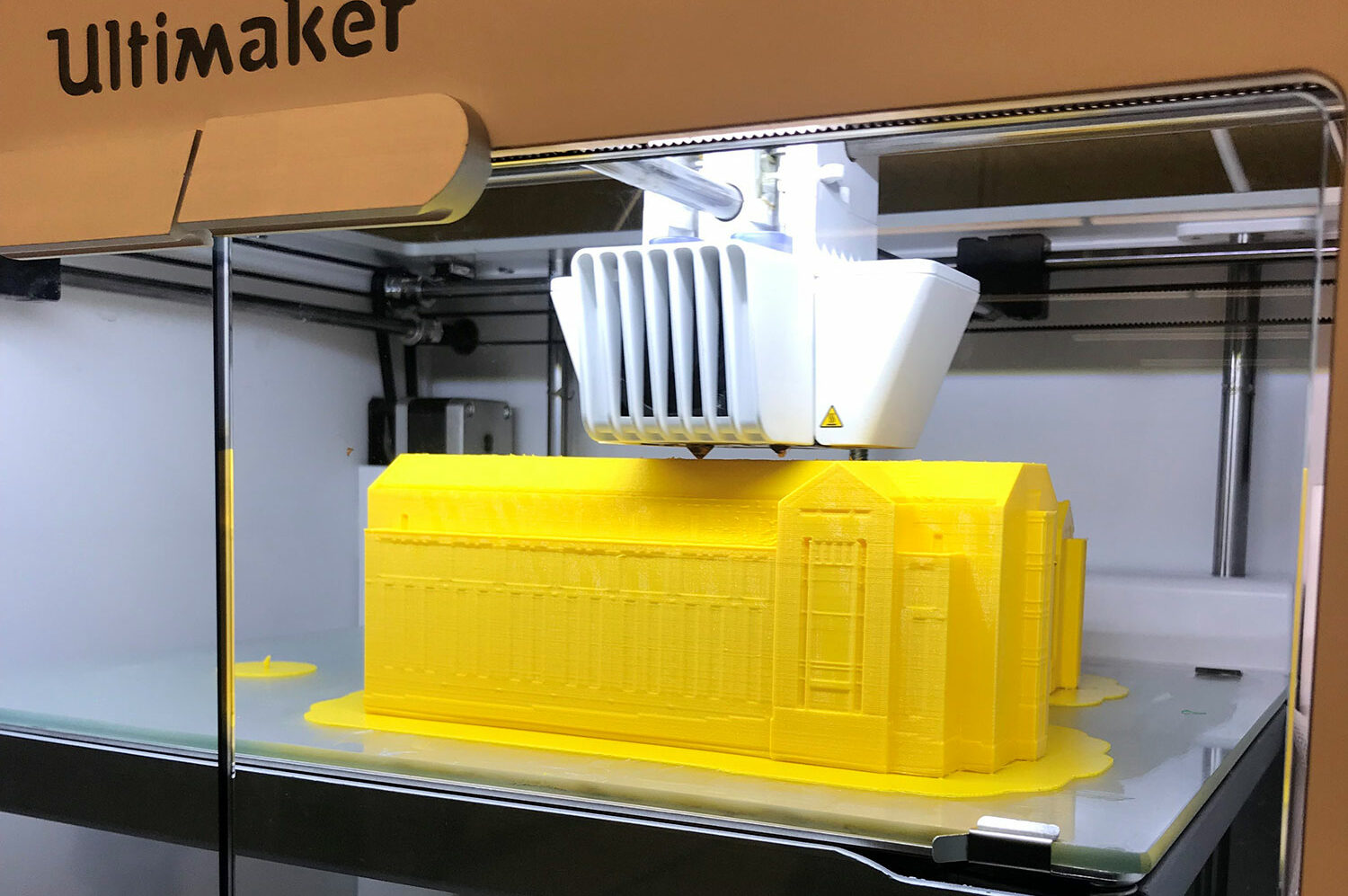 PC Construction's Virtual Construction Department recently teamed with The University of Vermont's FabLab to produce a 3D print model of the University's award-winning STEM Complex. The construction of the STEM Complex was completed by PC last fall and the architectural model wasn't originally intended for 3D printing. Because of this, PC prepped the model to ensure compatibility with the 3D print process.
We first adjusted our virtual models to remove all interior items, leaving just the hollow shell of each building. Then, using Dynamo software, a custom script was written to convert the shell of the buildings into solid 3D masses, which is necessary for the models to be self-supporting during and after 3D printing. With this complete, we handed our model over to the FabLab team for test printing. After a few adjustments, the model was ready for final printing.
Using a Ultimaker S5 3D printer, one 3D model of both buildings took about 34 hours to print and used 374 grams of PLA plastic. This is the first 3D building printed by the UVM FabLab and we are looking forward to teaming up on more projects in the future!
Click here to learn more about the UVM STEM Complex project.