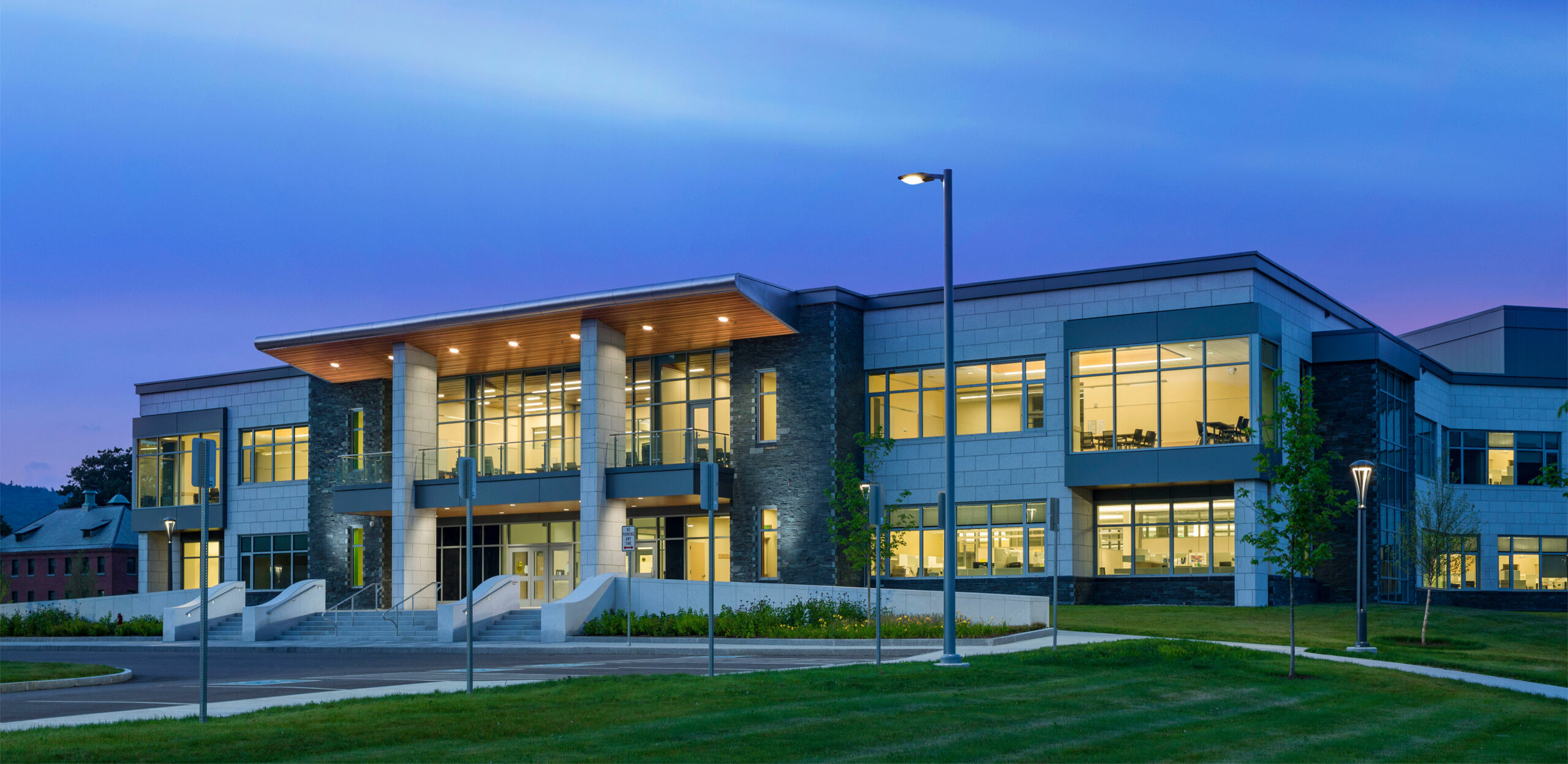 South Burlington, VT – PC Construction is proud to announce it has received one of the Associated General Contractors of America's highest honors—an Alliant Build America Award in the construction management renovation category—for its work to rebuild the Waterbury State Office Complex. PC Construction leaders and members of the project's construction team accepted the award at AGC's 98th Annual Convention in Las Vegas, Nevada. This is the third Alliant Build America Award PC Construction has received.
"It is an incredible honor to accept this national award on behalf of the 1,200 hard-working employee-owners at PC Construction and so many others who partnered with us to rebuild the Waterbury State Office Complex following Tropical Storm Irene," said Kevin McCarthy, PC Construction President and CEO. "This was truly a team effort that included state officials, design partner Freeman French Freeman and many subcontractors coming together in the aftermath of a devastating flood."
When Tropical Storm Irene hit Vermont in late-August 2011, it caused millions of dollars in damage to roads, bridges, buildings and land. More than 3,500 homes and businesses were impacted and 500 miles of state roads were damaged or washed away. Among the areas hardest hit was Waterbury, Vermont where 1,500 state workers were displaced at the Waterbury State Office Complex when flooding damaged buildings.
"As was the case in many parts of the state after tropical storm Irene, the damage at the Waterbury State Office Complex was massive and the redevelopment was a complex, multi-step process that required dedication, ingenuity and collaboration across government and in conjunction with Vermont businesses, like PC Construction," said Vermont Governor Phil Scott. "Congratulations PC Construction; this award is well-deserved. We are forever grateful to you and so many others who stepped up and answered the call to serve our state in the wake of devastation across our region."
PC Construction's work at the Waterbury State Office Complex was recognized in 2016 by Engineering News-Record (ENR) with a Merit Award in the New England region and by Associated General Contractors of Vermont with a Best Builders Award.