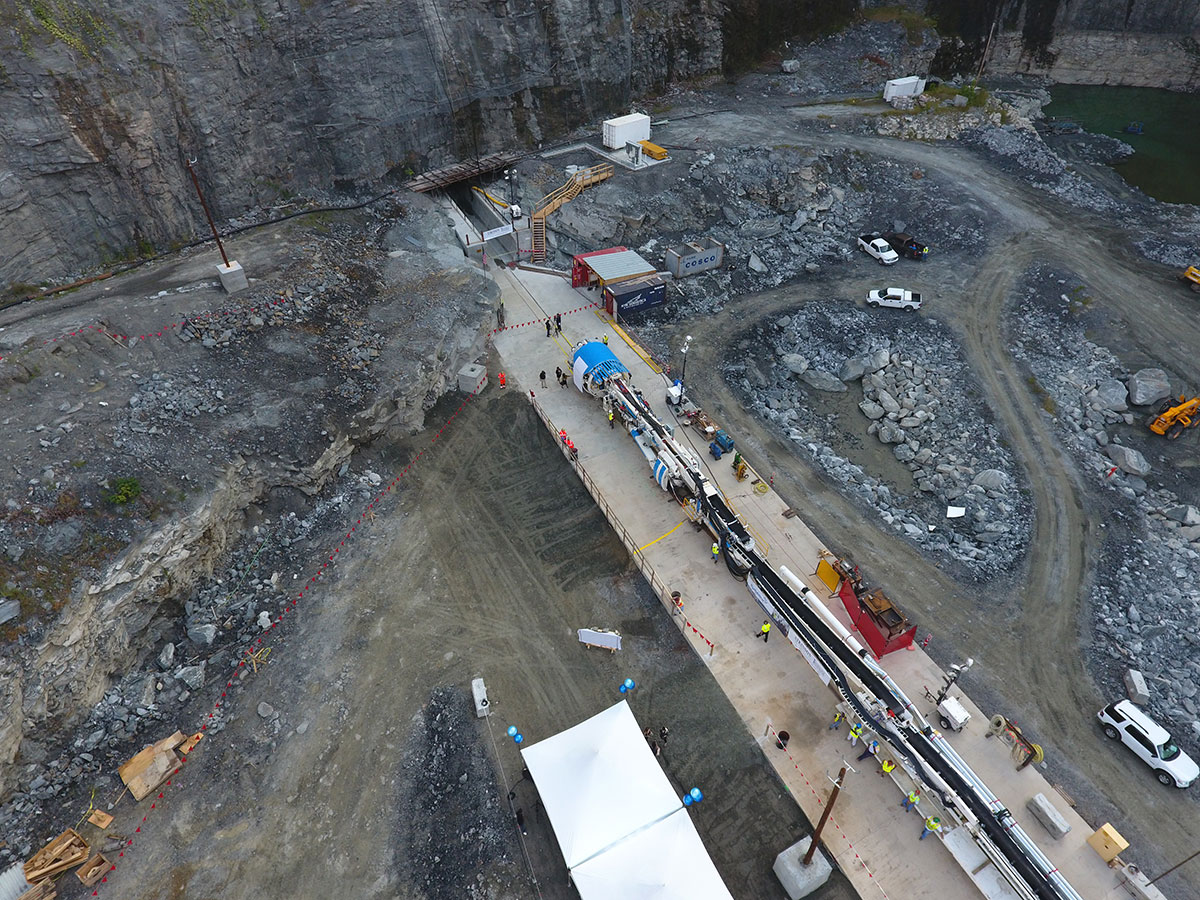 Today the 400-foot tunnel boring machine (TBM) was officially christened with the name Driller Mike moments before PC Construction started the engine to launch his five-mile journey to the Chattahoochee River.
Over 700 submissions were received in the crowd-sourced naming contest. The other finalists were Peach Beast and Scarlett.
Assembly of the massive 12 ½-foot-diameter TBM began in late June when the main beam arrived on one of more than 30 tractor trailers that hauled the machine's components from Ohio to Atlanta over a two-month period. Weighing in at over 853,000 pounds, Driller Mike will eat up to 80 feet of rock per day, resulting in four months to make the trek to Hemphill Water Treatment Facility and another 10 months to reach the Chattahoochee River.
Stay tuned for more to come from Driller Mike and follow his journey on Twitter: @driller_mike