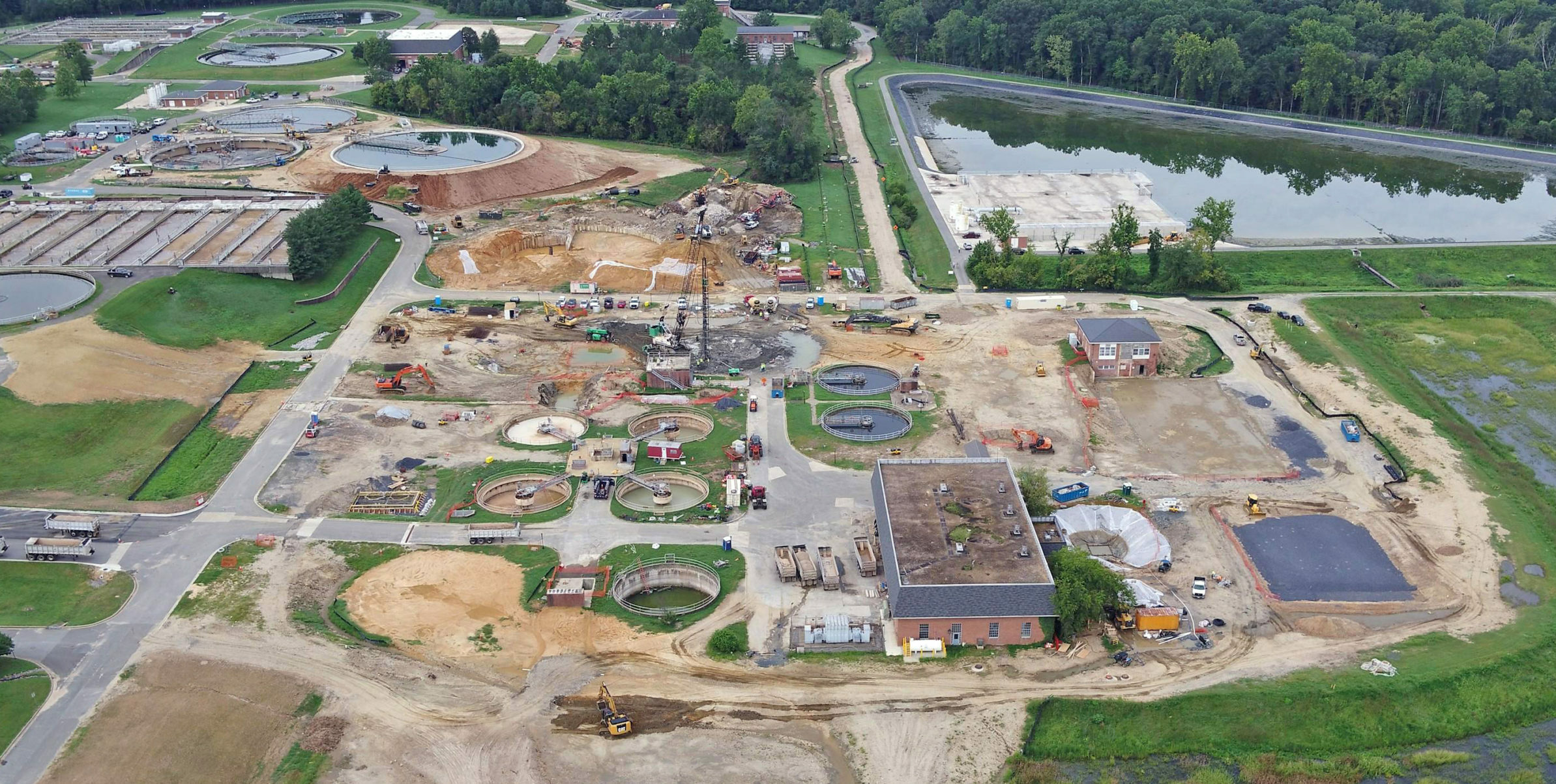 Activity on the Early Works Package at WSSC's Piscataway WRRF site began almost a year ago and now nears completion as the teams shift focus to Phase 2 construction activities associated with the new bio-energy facility. Since last September, the team has completed demolition, the upgrade and relocation of site utilities and site preparations for construction.
WSSC gave PC Construction the Notice to Proceed on Phase 2 construction in June. Since then, early subcontractors have mobilized and work is underway with a focus on the early foundation work over the summer. To date, this work includes:
More than 100 auger cast piles have been installed to support the two new 1.5 million-gallon anaerobic digesters and digester control building.
Additional erosion controls have been put in place.
Base slab concrete for the filtrate pump station and the sidestream chemical storage building are underway.
Construction has begun on a warehouse for materials storage.
Subgrade preparation for the cake storage facility was completed.
Support of excavation installation has commenced for the construction of the cake receiving vault.
The site is now bustling with activity as we move forward with this exciting project. Stay tuned for more updates!