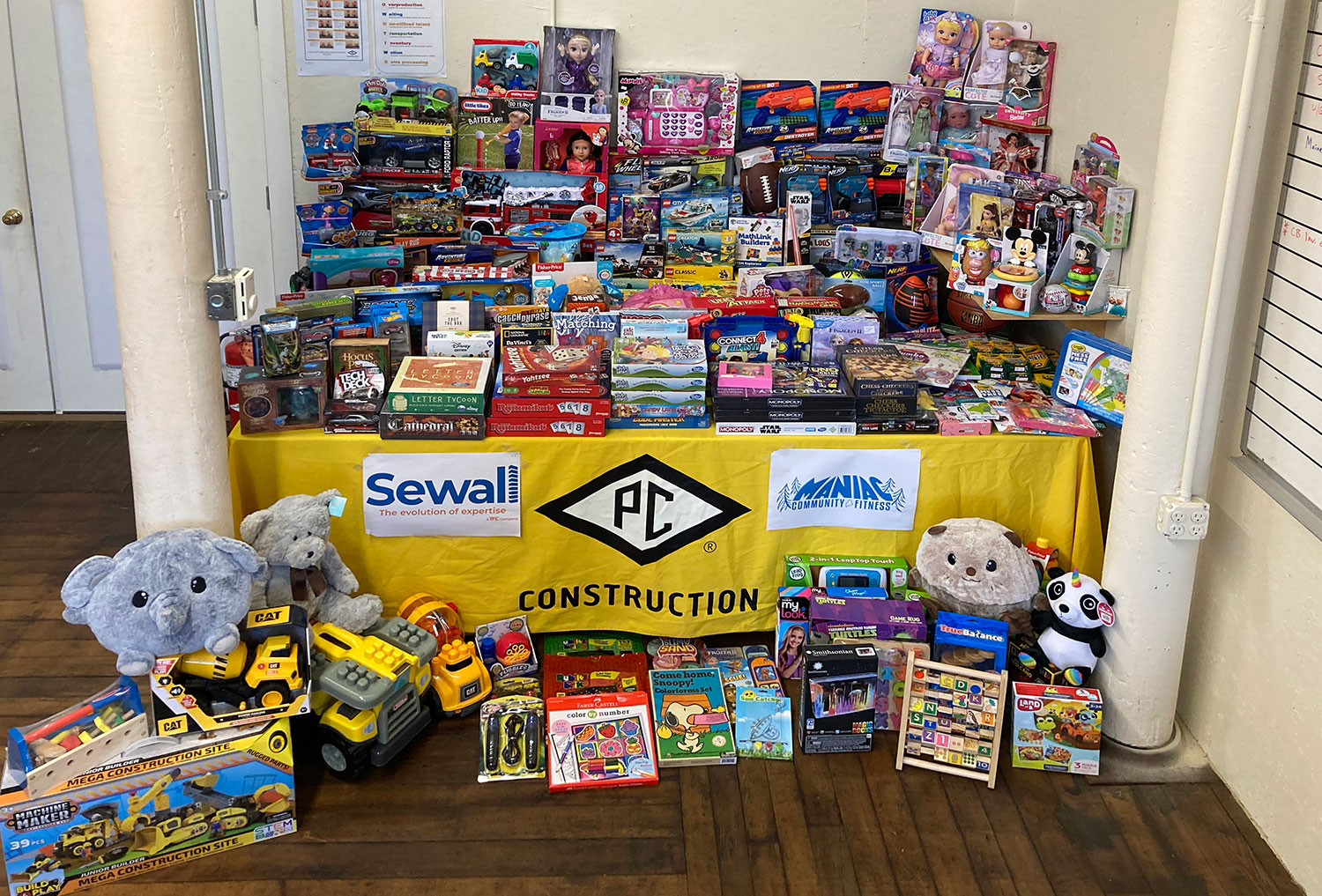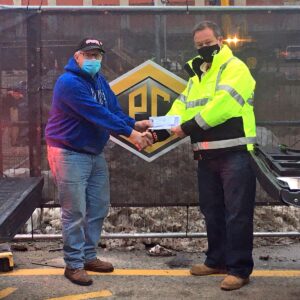 Four months ago, a very enthusiastic PC project team joined a host of city officials to celebrate the groundbreaking for the Biddeford parking garage in Maine. We knew just how important this long-awaited project was and the impact it would have on the transformation of Biddeford's downtown historic mill district. And we knew at that time that we wanted to leave our mark in more ways than one.
With the holiday season around the corner, we put a plan into action to help spread some cheer in the Biddeford community. We teamed up with the Biddeford chapter of Toys for Tots with a goal to make the holiday season special for children in need.
Our project team jumped into action, rallying our families, our amazing group of trade partners, our top-notch owner's rep, and even the community surrounding the construction project. The result was a resounding success with 200 toys and over $1,200 donated to Toys for Tots.
We are truly humbled to be amidst such a caring and compassionate group of people, and I am just so impressed with every member of this construction team and their big hearts. I am sure there will be a lot of very happy little faces on Christmas morning because of everyone who chipped in to make this holiday season a little brighter.