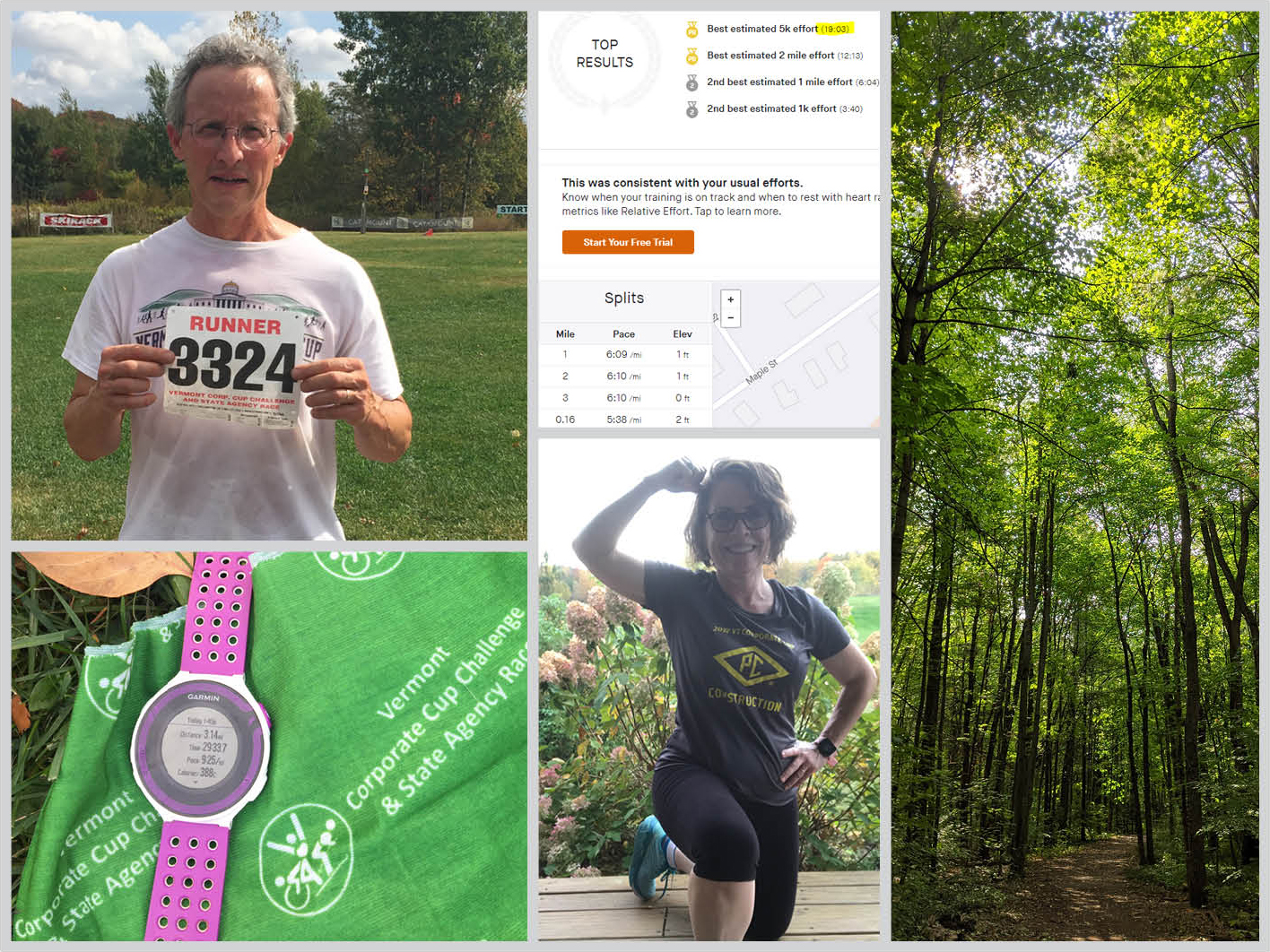 Over the past few weeks, a team of Vermont PC employees participated in the annual Corporate Cup Challenge, an event sponsored by the Vermont Governor's Council on Physical Fitness & Sports. The event brings Vermont workers together to promote physical fitness within the workplace and home. In past years, PC's runners have gathered on the State House lawn to run or walk a 5k with thousands of runners from other businesses around the state. This year, the race looked a little different. Like many events, the Corporate Cup Challenge had to adapt to COVID-19, and the race was transitioned to a virtual format.
While we were unable to run together this year, we all appreciated the motivation to get outside and move our bodies. Alex Hango ran a new personal record when he completed his 5k in 19:03. He set the bar pretty high, motivating the rest of our team. Ryan Giroux was a Corporate Cup Challenge first-timer this year and put up a good showing. Andy Seaton took advantage of a beautiful fall day to complete his race on the trails at Catamount. Laura Clements said of her race, "This event is an annual benchmark for me in my fitness journey. This year, I ran by more hay bales than people however!" And while I enjoyed the opportunity to choose the perfect day for my race, I am hopeful that we'll be able to run together again next year.
This year has shown us what we are capable of, forcing us to adapt and change at a moment's notice. Events like the Corporate Cup Challenge help bring the community together, even if virtually. Fingers crossed for next year!