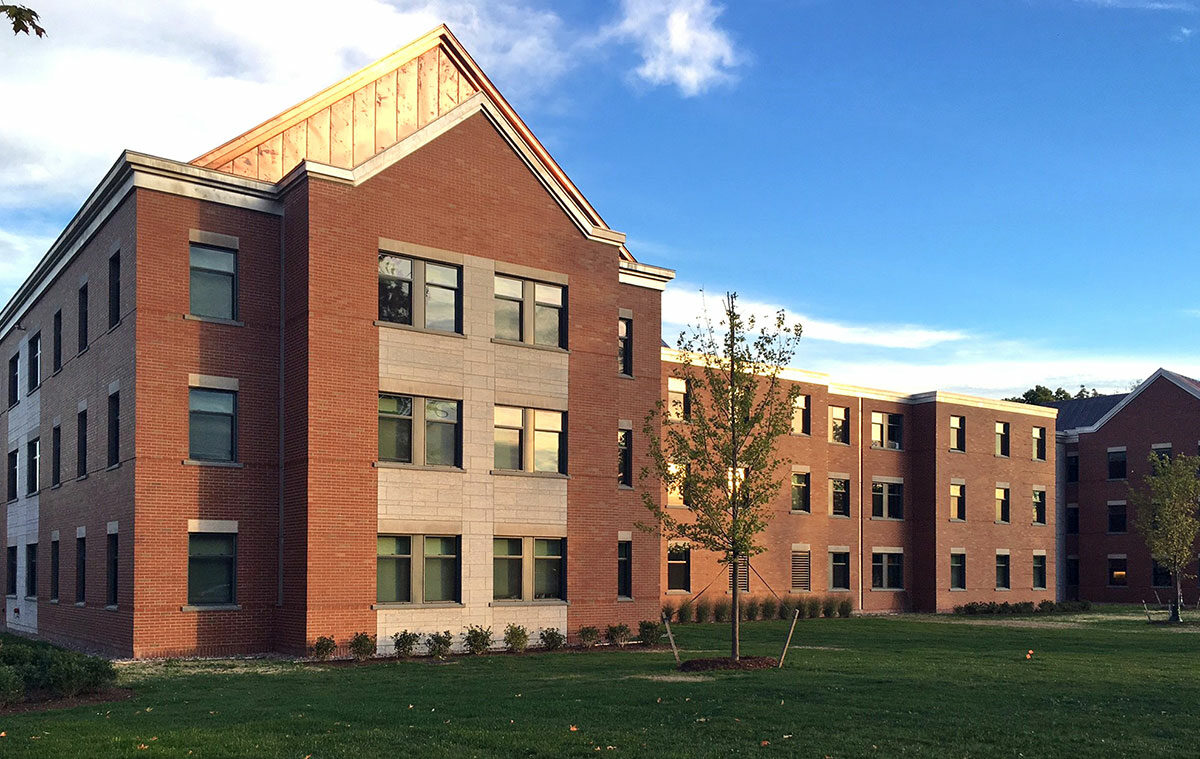 The fall semester is in full swing at Saint Michael's College. All across campus, students can be seen dashing from dorms to classes beneath leaves that are changing colors and, yes, even beginning to fall.
Amidst this hum of activity, a new addition to the college's landscape is getting its fair share of excitement. After an aggressive 10-month construction schedule, PC Construction turned over a new 65,000-square-foot residence hall to the college in August, allowing the doors to open to 188 student residents for the 2016/2017 academic year.
Keeping the project on track required significant planning, relying on lean construction techniques such as pull planning meetings to encourage collaboration between the different trades. Over the course of the project, there were no lost-time injuries and no interruptions to the active campus.
The three-story apartment-style residence hall comprises 49 apartments, each with four bedrooms, living space, a kitchen and a bathroom. The facility also features lounge and laundry facilities, geothermal heating, and a three-story connector between its north and south wings.