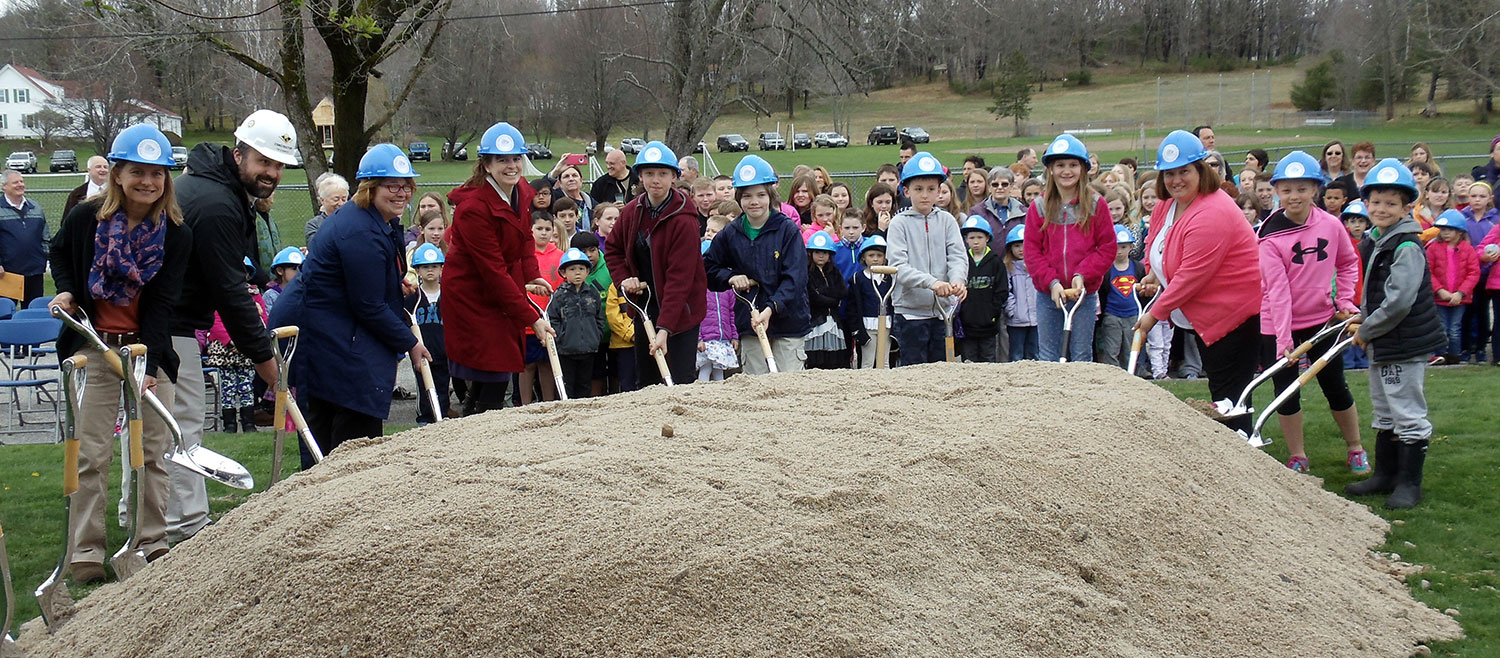 A crowd of students, teachers and local dignitaries were on hand recently to celebrate the start of renovations to Kennebunkport Consolidated School (KCS) in Kennebunkport, Maine. The event marked the third and final groundbreaking for Regional School Unit 21 which is rehabilitating and expanding two elementary schools and the area's high school simultaneously. PC Construction is serving as construction manager on the $56.5 million, three-school renovation/addition project.
Elementary school students sang a number of songs that were interspersed with comments from some notable speakers, including KCS Principal Karen Bubar and PC Construction Project Manager Tim Sommers. For his part, Tim welcomed the students in attendance, remarking that he saw several future engineers and constructors in the audience.
The $4.2 million improvements to KCS include the addition of two new classrooms and a new music room; updated bathrooms; interior life safety and ADA code upgrades; mechanical and electrical system upgrades; and improved vehicular traffic flow. The project is scheduled for completion prior to the start of KCS's fall 2016 classes.