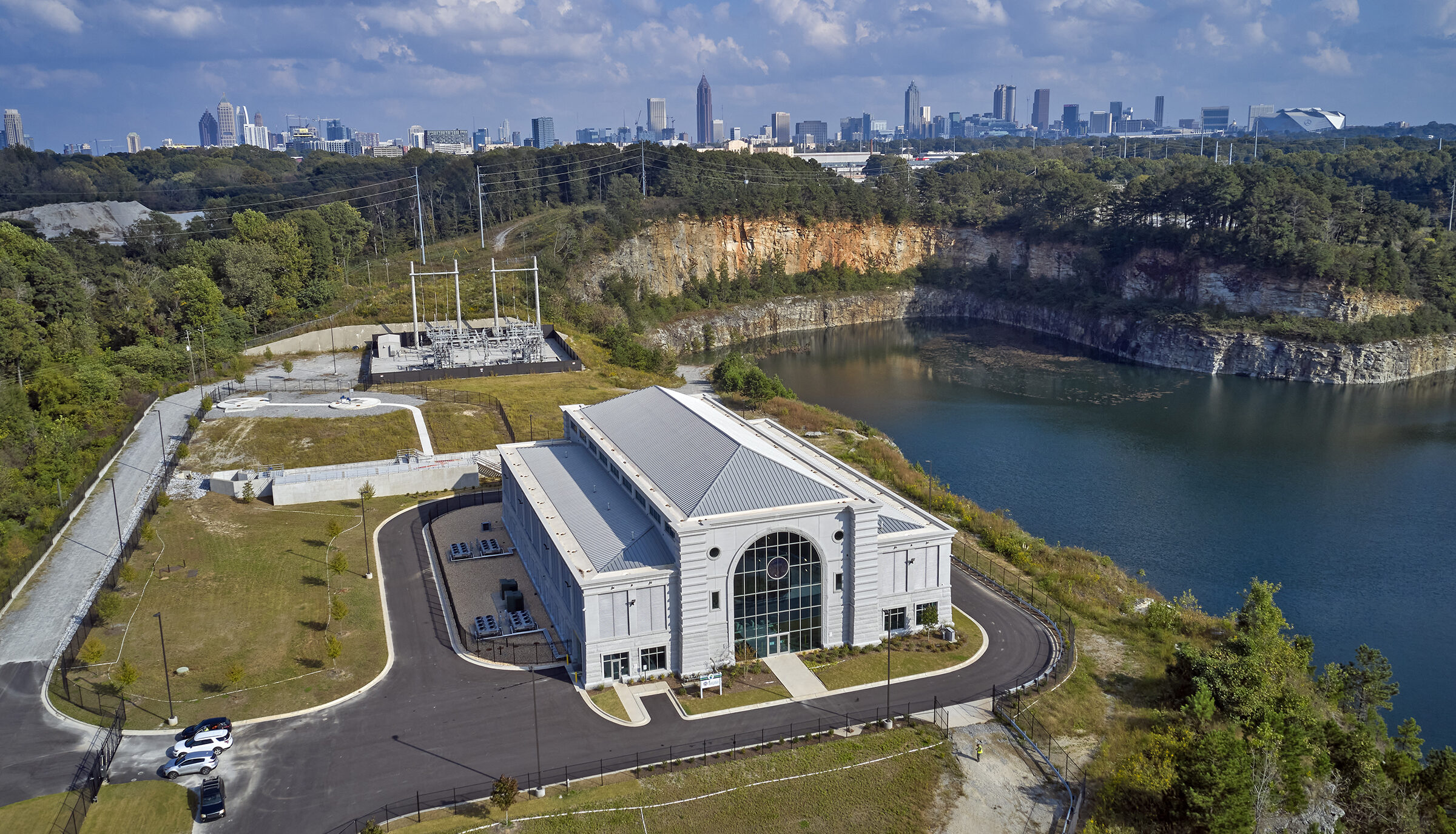 South Burlington, VT/Atlanta, GA – The joint venture partnership of PC Construction and H. J. Russell & Company announced today that their work on the Atlanta Water Supply Program project has received a national "Best of the Best" award from a prominent industry publication.
Engineering News-Record named the project the Top Water/Wastewater Project in the Country for 2021, as part of its "Best of the Best" national awards. With this latest recognition, the project has now received a total of seven global, national and regional awards, as well as three sustainability certifications.
Jay Fayette, President / CEO of PC Construction, said, "This project is an example of the phenomenal things we can accomplish when we work with strong partners. H. J. Russell & Company was an ideal complement to our team. Together, we completed this project to the absolute highest level of quality, on time and $5 million under budget. We're also so grateful to the City of Atlanta's leadership for their active collaboration on the project. We're honored to receive this prestigious award for the role we played in constructing a safe and viable water supply future for one of America's fastest growing cities." 
"We pride ourselves on taking on and excelling at complex projects; however, this was one of the most complex for us, and we couldn't have had better partners in PC Construction and the City of Atlanta," said Michael B. Russell, Sr., CEO, H. J. Russell & Company. "As a native Atlantan, it's also rewarding to know Russell was a part of a team that played such a significant role in building a multi-award-winning project that will serve the citizens of Atlanta for decades to come in the case of a drought or drinking water emergency."
The project, which was completed during five years with a total investment of $321 million, is the largest water supply project to date in the State of Georgia. The project began with the conversion of an existing 400-foot-deep rock quarry to a 2.4-billion-gallon raw water storage system. From there, the team used a tunnel boring machine to bore and install a 5.5-mile, 10-foot-diameter tunnel. That tunnel connected the quarry to two new pumping stations and 11 deep shafts, all of which will work together to ensure residents and businesses have access to clean, safe drinking water, especially during drought conditions and emergencies.
This system increased the City of Atlanta's emergency raw water reserve from three days to more than 30 days. Reginald Wells, Assistant Commissioner for the City of Atlanta Department of Watershed Management, noted that, prior to project completion, the City could have lost upwards of $250 million per day in economic activity if its water supply was ever compromised – a risky position that was completely mitigated when the project came online.