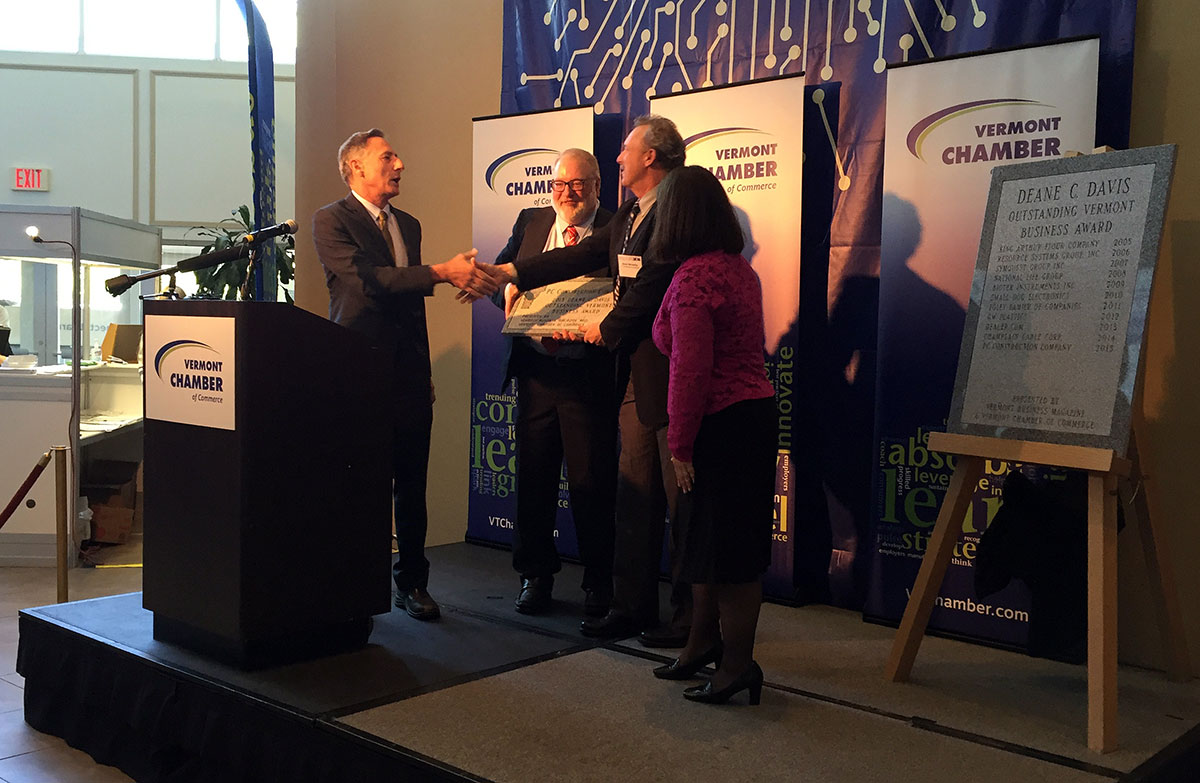 With hundreds of com munity members in attendance at the Vermont Chamber Business & Industry Expo this morning, PC Construction was recognized as this year's recipient of the Deane C. Davis Outstanding Vermont Business of the Year Award. The award, which exemplifies the resourcefulness, innovation and success of Vermont's businesses, honored PC Construction for its dedication to its employees, communities and the environment.
Governor Peter Shumlin remarked of the company's humble beginnings over 58 years ago and the incredible growth the company has achieved while also transitioning to an employee-ownership structure.
Whether building a flagpole foundation at the Middlebury post office in 1958, constructing $500 million worth of infrastructure improvements in Washington, DC, or finishing up the State of Vermont's largest project in history at the Waterbury State Office Complex – we are proud of the work we do and how we do it. Our employee-owners are top-notch and very much deserve this award.
The three award finalists, which also included Black River Produce and Vermont Mutual Insurance Group, were announced earlier this month.