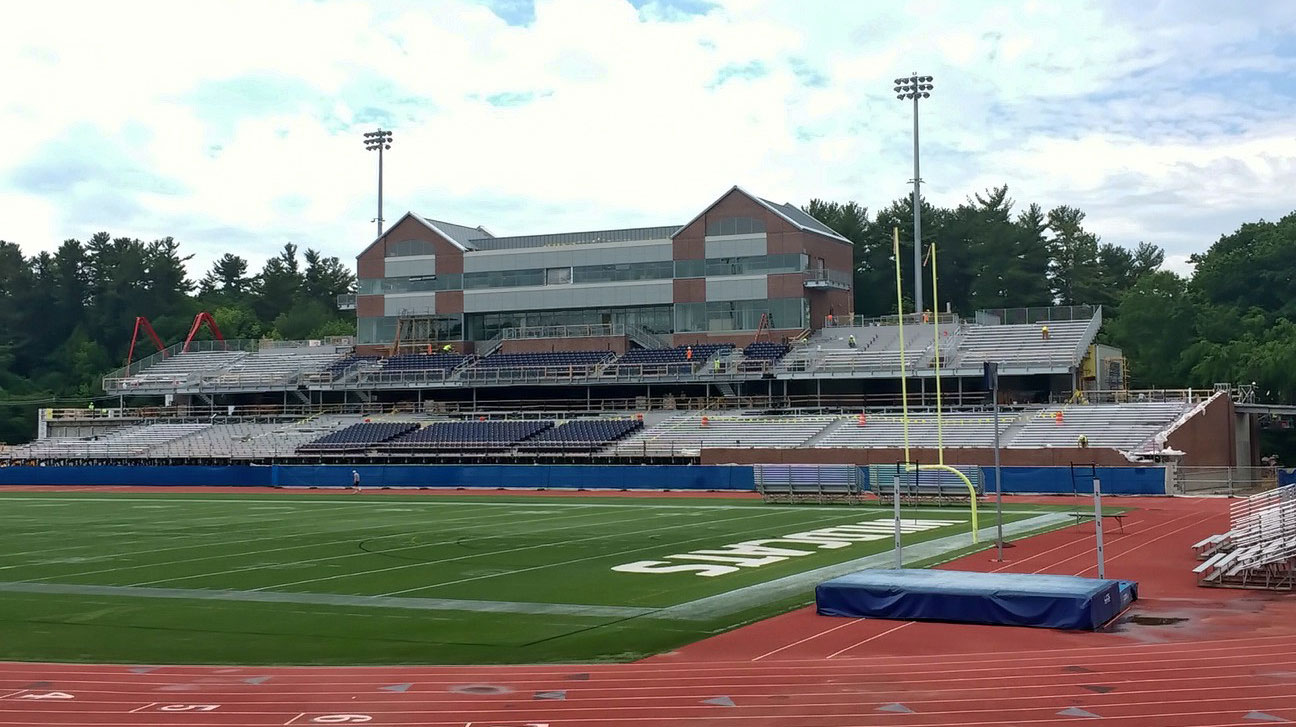 As the weather heats up and students finish their finals, our team is continuing work on the new University of New Hampshire Wildcat Stadium. It was one year ago that crews began demolishing the old visitor stands to make way for construction. Now, the final touches are in full swing. Take a look at what is happening in the heart of UNH's campus:
Start-up and commissioning of the mechanical systems are underway
Installation of the 5,200 stadium seats continues and is expected to be complete later this month
The foundation is being laid for the new ticket booth
Installation of the 30-foot by 50-foot videoboard will wrap up by mid-July
Flooring installation is underway
Painting has begun on the 3rd and 4th floors
The American Society of Civil Engineers UNH Student Chapter recently learned first-hand about the construction unfolding right at their school when Dan Noblet and Dave Manz, senior project manager and senior project engineer with PC Construction, presented to the group about the stadium project and then led a tour of the construction progress.
Construction is on schedule and will wrap up in time for UNH football to open the stadium on September 10 with a game against Holy Cross.