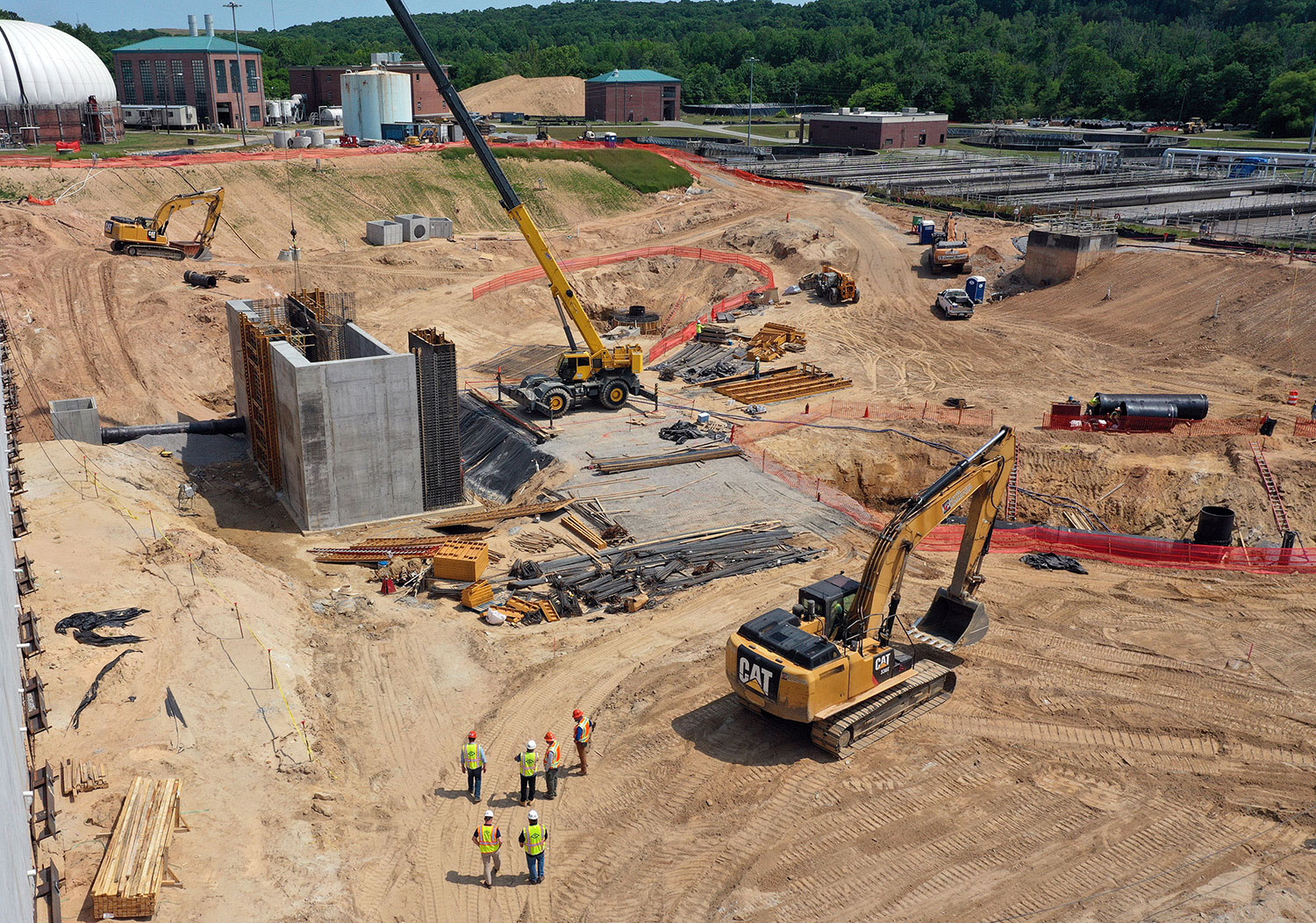 South Burlington, VT – PC Construction has been named Southeast Contractor of the Year by ENR Southeast. ENR (Engineering News-Record) is a leading trade publication in the engineering and construction industry.
While PC Construction has been headquartered in Vermont since its founding in 1958, the company manages complex building and infrastructure projects along the Eastern Seaboard. The company completed two major award-winning water projects in the southeastern U.S. last year. The $321 million Atlanta Water Supply Program won seven regional, national and global awards, and the $93 million Richland Creek Water Supply Program in Dallas, Georgia, won the 2022 AGC Construction Risk Partners Build America Award.
The company's impressive growth, its ability to keep projects on track during the pandemic and subsequent supply-chain challenges, and its longstanding commitment to philanthropy, all factored into the award.
"I'm honored to accept this award on behalf of all our employee-owners, who have done outstanding work, especially in the face of the challenges of the past few years," said PC President and CEO Jay Fayette. "We're excited to be a part of the major growth and modernization that's happening across the country and are proud to contribute to the innovative infrastructure projects that are helping make that growth more sustainable. We thank ENR Southeast for this honor and recognition."
The employee-owned company increased revenues across the board last year by 40%, and the southeast region has been a key factor in that success. Strong population growth in cities like Atlanta and Charlotte has created an urgent need for new and improved water and wastewater infrastructure, which is an area in which PC Construction has developed particular expertise, and for which it is earning national and international accolades.
ENR selected PC Construction as the Southeast Contractor of the Year from a field of 122 survey responses representing $46.2 billion in revenues for work in Alabama, Florida, Tennessee, Georgia, North Carolina, South Carolina and Puerto Rico.