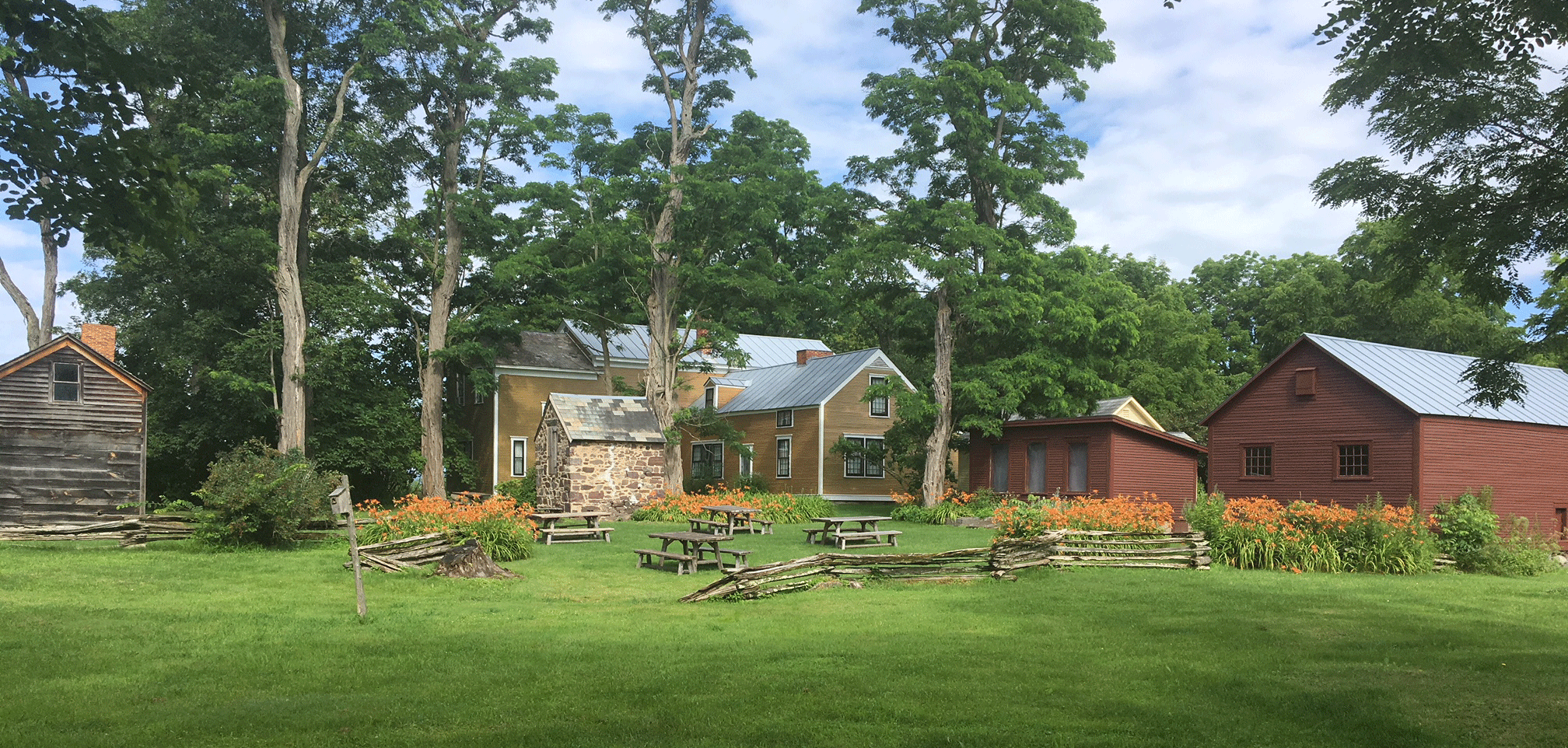 Ferrisburgh and South Burlington, VT – Rokeby Museum is pleased to announce that PC Construction has stepped up as the Museum's 2021 Preservation Sponsor.  
Under the partnership, the employee-owned construction firm will complete approximately $20,000 worth of preservation work on the over 200-year-old structures on the site, addressing some the urgent needs the Museum had not secured funding to accomplish. The high-priority projects will make buildings safer and more accessible by adding handrails and replacing deteriorated porches. Additional work includes structural repairs for the grainery, and removal and replacement of 1815 plaster on some of the buildings' interior walls.  
Rokeby Museum is among the best-documented Underground Railroad sites in the country, and one the National Park Service has described as unrivaled among known sites for its historical integrity. 
"Over the years, staff and volunteers have dedicated their time and energy towards preserving and sharing the history of this nationally significant site," said Lindsay Houpt-Varner, Director of Rokeby Museum. "Like any historic house, the Robinson family home requires regular preservation maintenance. Particularly as we near the end of Black History Month 2021, we are so pleased to be able to announce that PC Construction will donate their time and skills to take on this work and ensure the site's longevity as a space of learning for the community." 
PC President and CEO, Jay Fayette, said, "We are excited to include this project as part of our annual plan of community giving and involvement. Our partnership with Rokeby Museum is about much more than simply giving back to the community. It's about preserving an incredibly important and historic homesite and an integral part of the Underground Railroad. It also ensures that future generations can continue to visit the Rokeby Museum to learn about racism, social justice issues and Vermont's role in the Abolitionist movement. We view this work as critical, particularly now with the Diversity, Equity and Inclusion movement taking place across the country, and right here at PC. We are honored to play a role in continuing this legacy."