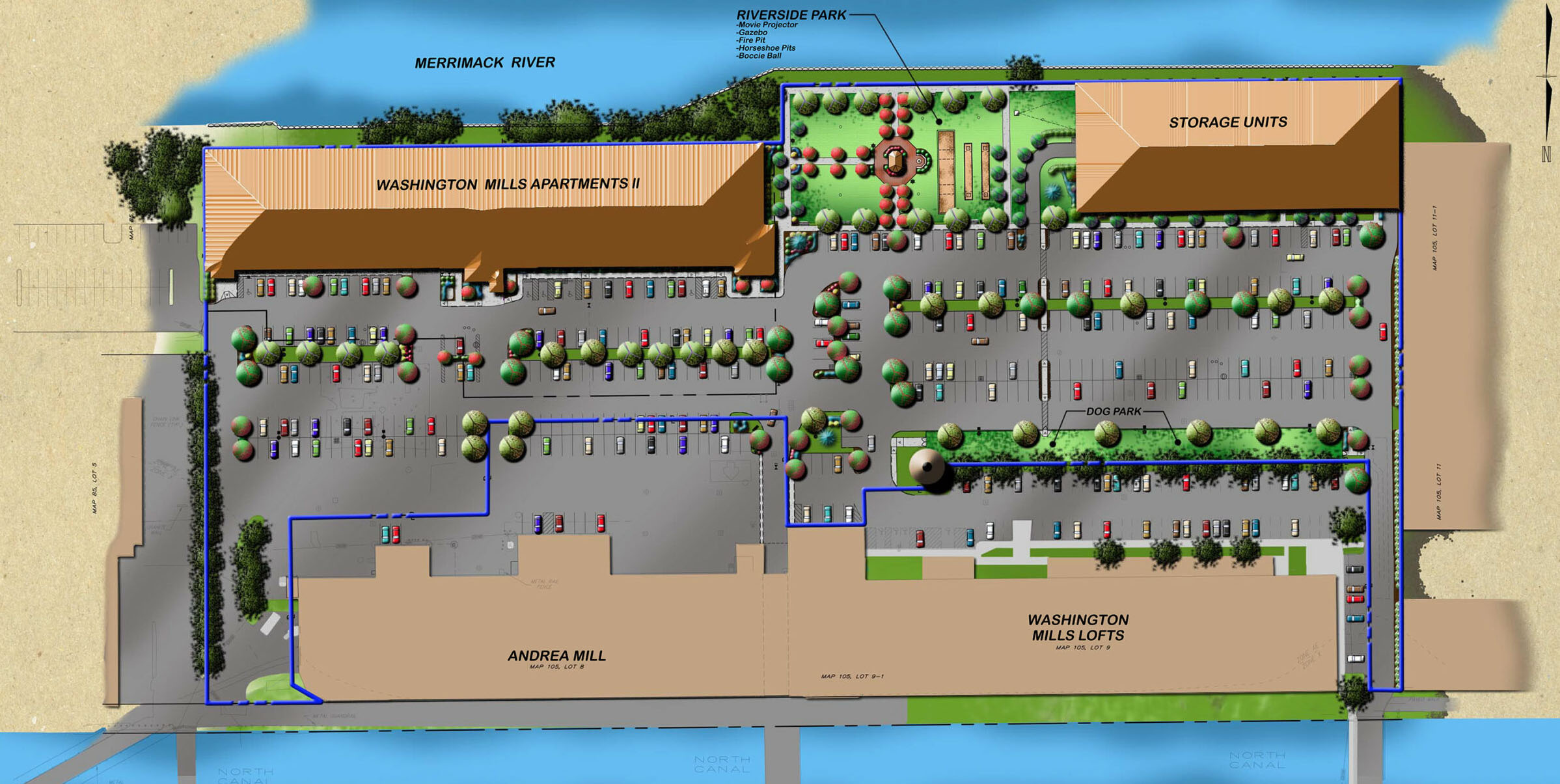 South Burlington, VT – PC Construction, among the nation's largest employee-owned construction companies, has been selected as the construction manager for the Mill240 project at the iconic location of the former Washington Mills complex in Lawrence, Massachusetts.
The $39 million project, designed by Market Square Architects, includes Building 4 – a 344,000-square-foot, seven-floor building – and Building 6 – a 29,000-square-foot single-story building. Building 4 will house 198 one- and two-bedroom units, storage space, and a ground level 42,000-square-foot parking garage to accommodate approximately 100 vehicles. Construction will also incorporate a cyber café, fitness center and yoga studio, 'clubhouse' area with a community room, and a park overlooking the river. Building 6 will house 19 luxury storage units.
"We're thrilled to be working with PC Construction on this phase of work to revitalize Lawrence," said Robert Simonds, Director of Capital Projects for SMC Management Corp. "This project compliments our Washington Mills Lofts Apartments site, which brought a revitalized city center and new life to this once bustling area. This is an exciting project featuring great amenities and common areas that will serve both residents and other community members."
The new project has already met the approval of the Lawrence Conservation Commission and the Lawrence Historic Commission. Keeping the focus of historical preservation, despite the large amount of demolition required for this project, Mill240 will retain the large historic brick smoke stack that is currently the tallest smoke stack in Lawrence.
"Work is already underway at the project site and we're making steady progress," said Eve Norris, Construction Executive with PC Construction. "Our team and our partners on the job are committed to building a project that will transform this area into luxury housing and a great neighborhood."
Construction began in June with completion scheduled for December 2018.
To learn more about Mill240, visit: www.facebook.com/mill240/ and to learn more about PC Construction, visit: www.pcconstruction.com