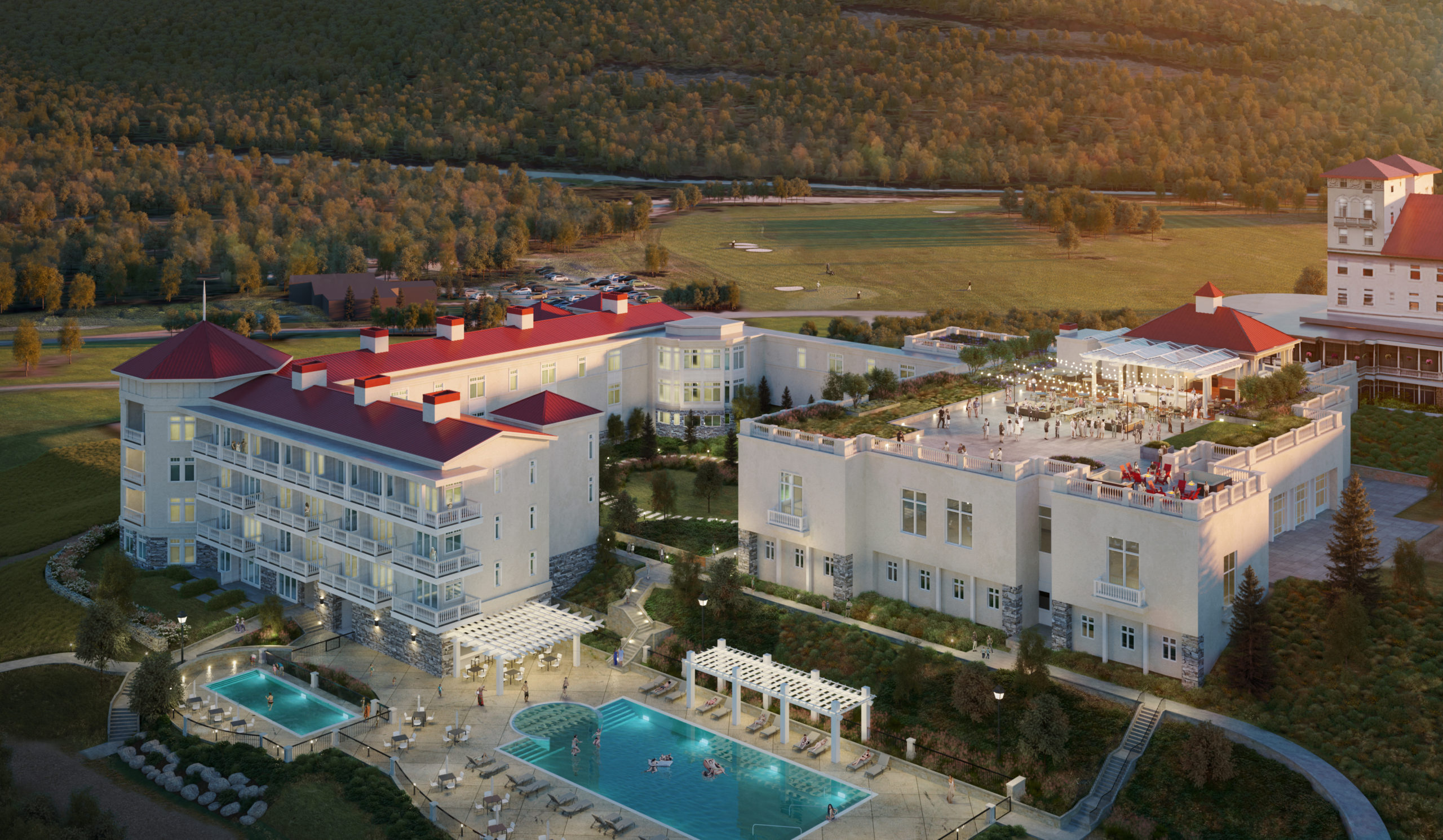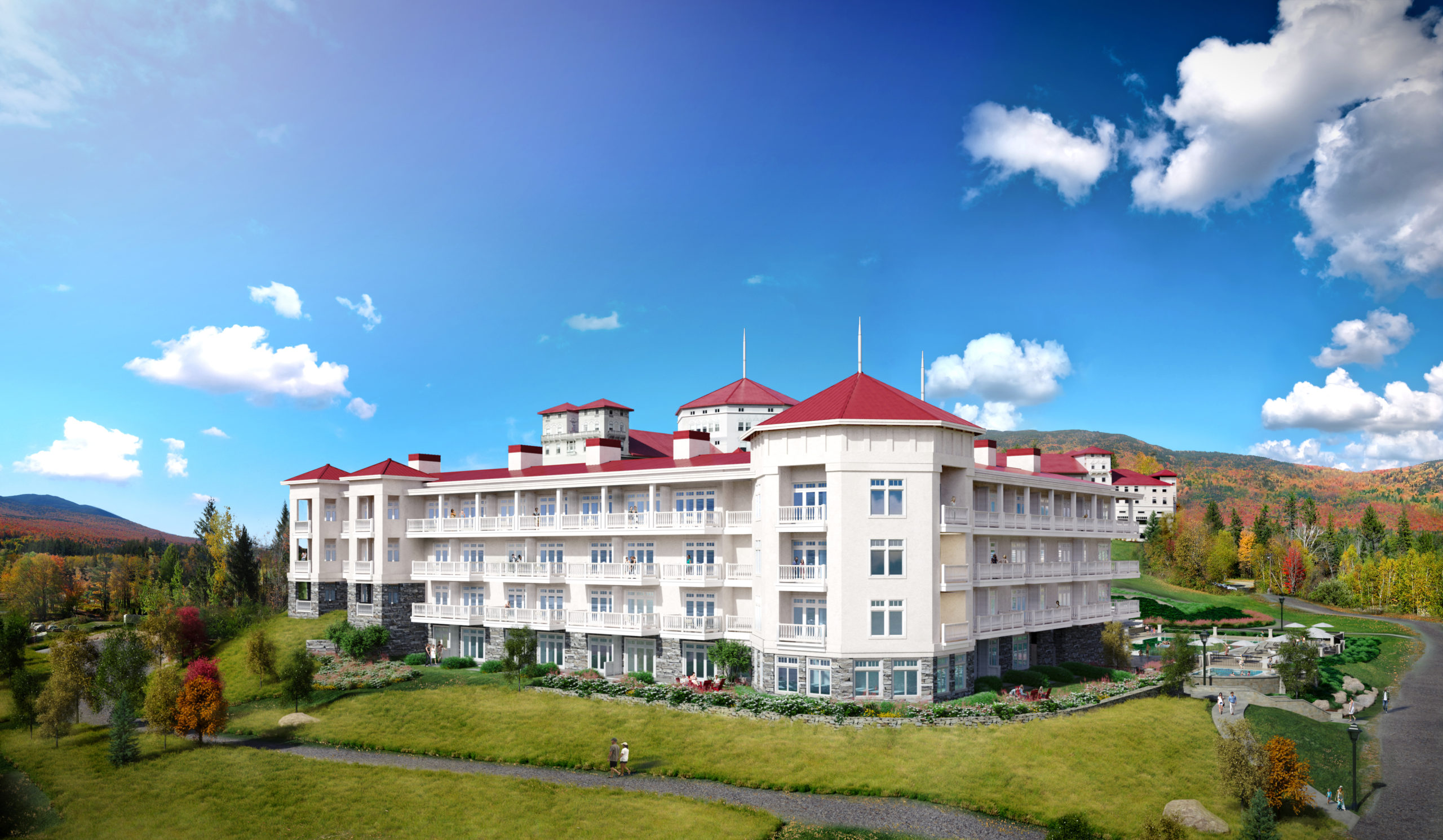 Bretton Woods, NH – Omni Resorts and Hotels has selected PC Construction to complete an approximately $20 million renovation to the historic Mount Washington Resort in Bretton Woods, New Hampshire.
The project, which was designed by Bull Stockwell Allen, includes a 60,000-square-foot, four-story, 69-room hotel addition, complete with a guest lounge, public restrooms and a poolside grille, to the resort's current 200-room footprint. PC Construction will also complete a conference center kitchen upgrade and extensive roof improvements featuring a new rooftop bar, patio, restrooms and landscaping.
The original hotel was designed by architect Charles Alling Gifford, a prolific 19th century architect known for his work with luxury hotels. Construction was completed in 1902. It earned a notable place in world history as the site of the 1944 Bretton Woods Monetary Conference. In more recent history, this National Historic Landmark – one of the last grand hotels in the White Mountains – has become a favorite retreat of presidents, poets and celebrities.
Said PC Construction President Jay Fayette: "We are honored to have been selected for a project of this magnitude – both in terms of its scope as well as its historic significance. Our experience with historical renovations combined with our knowledge of hospitality and resort construction will ensure a successful completion of this project while allowing Mount Washington Hotel to continue to provide an unparalleled guest experience."
Josh DeBottis, spokesperson for Omni Resorts, said they were looking forward to working with PC Construction. "Our need to honor the history of the building, but also offer guests the experience of modern comfort required us to select a construction partner who can deliver on both priorities. We are confident that PC Construction is the firm for the job, and we're looking forward to working with them throughout the process."
Completion is scheduled for December 2020.