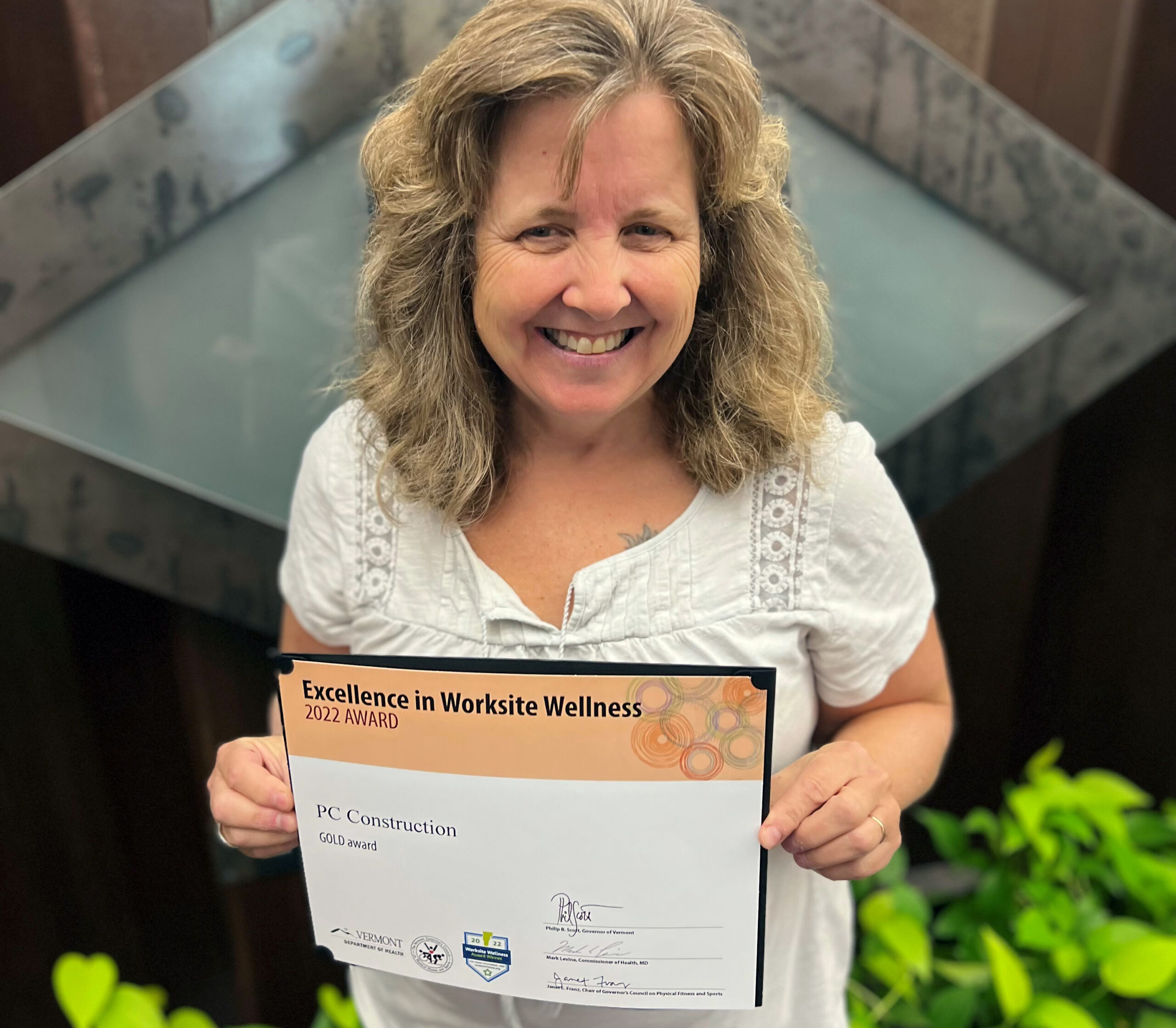 PC has once again been recognized as one of Vermont's leading companies dedicated to worksite wellness. The Gold Level Governor's Excellence in Worksite Wellness Award honors organizations with an established wellness strategy focused on physical fitness and a healthy work-life balance.
Health and safety are at the very core of our construction business, both on and off the job. In the field, we provide the tools, resources and education to make sure every employee owner can perform their job with the highest safety measures in place. But what happens off the jobsite is just as important.
We support our employee owners' overall health goals and provide encouragement and recognition along their wellness journey. Our partnership with Marathon Health allows us to provide consistent health and wellness services for employees and their families – from an onsite nurse practitioner and ongoing health coaching to biometric screenings, comprehensive health reviews and chronic condition management. We also know that a healthy lifestyle isn't always easy, so we reward our employee owners for completing health and wellness activities.
You'll also see our teams running the Vermont City Marathon, participating in the Dragon Boat Festival, and joining in events like the Heart Walk – and PC is right there every step of the way. Add that to a flexible work schedule and hybrid work environments designed to meet the demands of today's lifestyle. That's just part of what makes PC special.
At the end of the day, it is our employee owners who make this all possible with their commitment to improving or maintaining positive, healthy lifestyles. We're just here to make sure they have the means, methods and resources to make it a little easier.