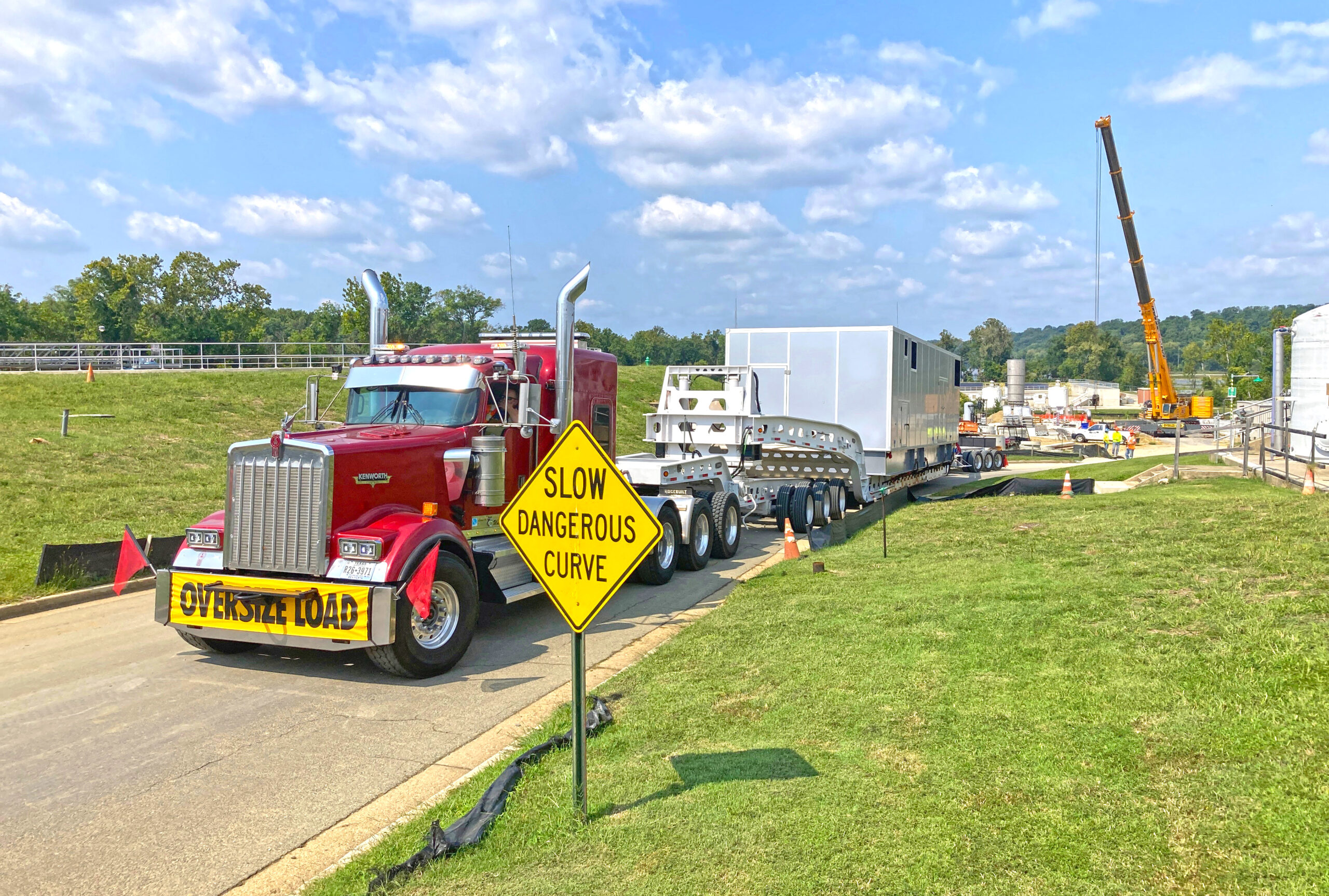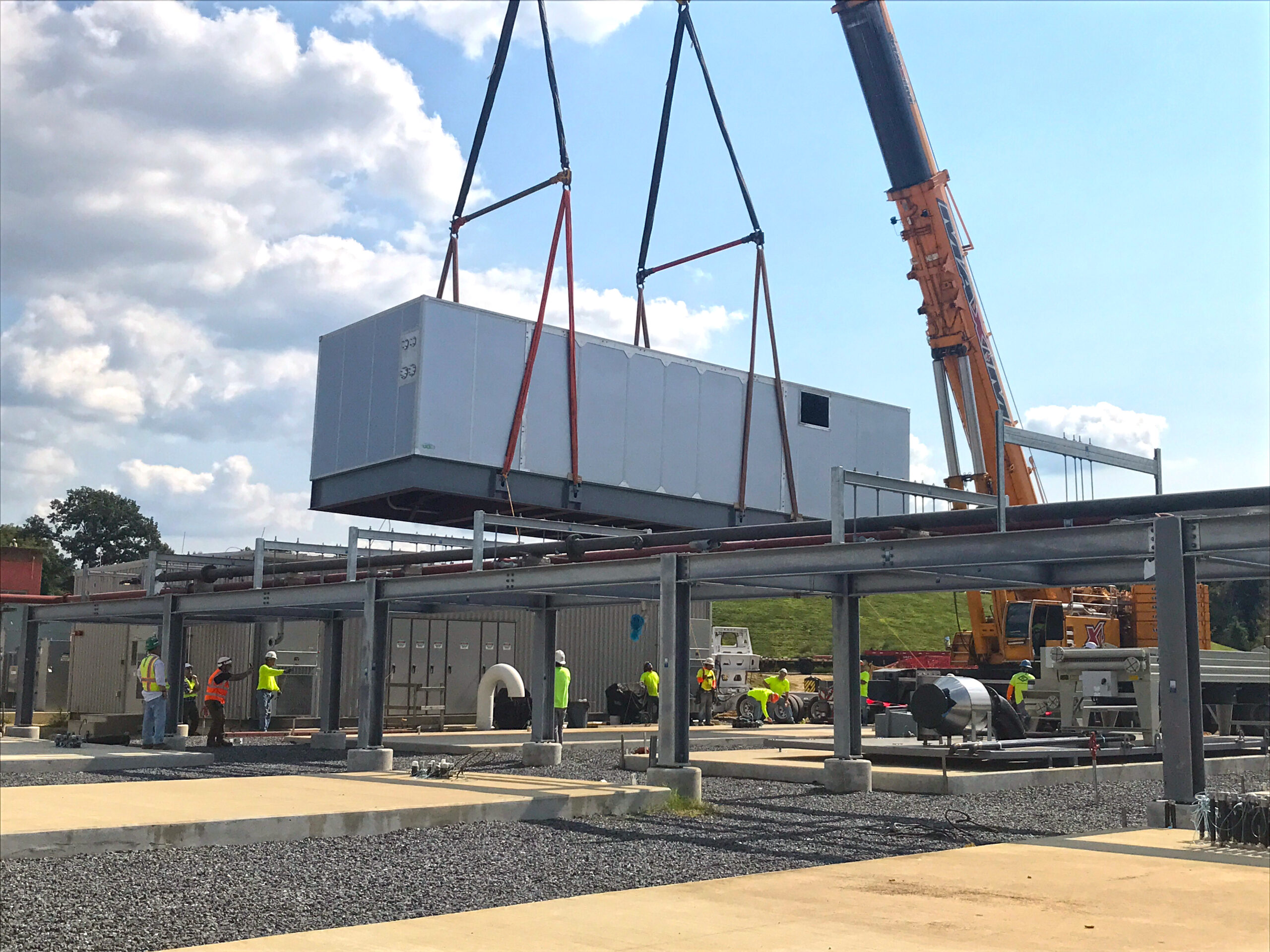 Another major milestone was reached on the Piscataway WRRF Bioenergy Project as the first of three 1.5 MW generators arrived on site. The final two generators are expected on site later this fall.
The engines were fabricated by MTU Solutions in Germany and shipped to the port of Charleston, South Carolina, early last spring. From there, they were transported to Atlanta to be paired with the generator control systems and to have soundproof enclosures built around them.
The fully assembled enclosure with generator and controls, weighing at 100,000-pounds, was then lifted onto a 140-foot tractor with articulating rear dolly assembly for the week-long journey through the Carolinas and Virginia, including a police escort through Maryland, before arriving at the Piscataway WRRF late in the evening. The next morning the tractor and trailer assembly had to maneuver multiple turns through the plant roadway system, including backing the truck down a curving road to reach the installation site.
Once there, PC's crew lifted the generator off the trailer using a 500-ton crane and placed the generator on its concrete pad. This was only possible after the team's detailed planning and coordination with the generator supplier, Curtis Power Solutions, and their logistical team.
The CHP system is an integral component of the overall Bioenergy project. These generators will supply electricity to the project and the exhaust heat from the generator engines will be recovered to heat the boilers to generate steam needed for the Cambi THP process. Excess heat will also be used in the medium temperature hot water loop around the site that feeds several other processes, including the sidestream treatment.
The skill and dedication of the PC team on this project continue to exemplify Building Stronger, Together!