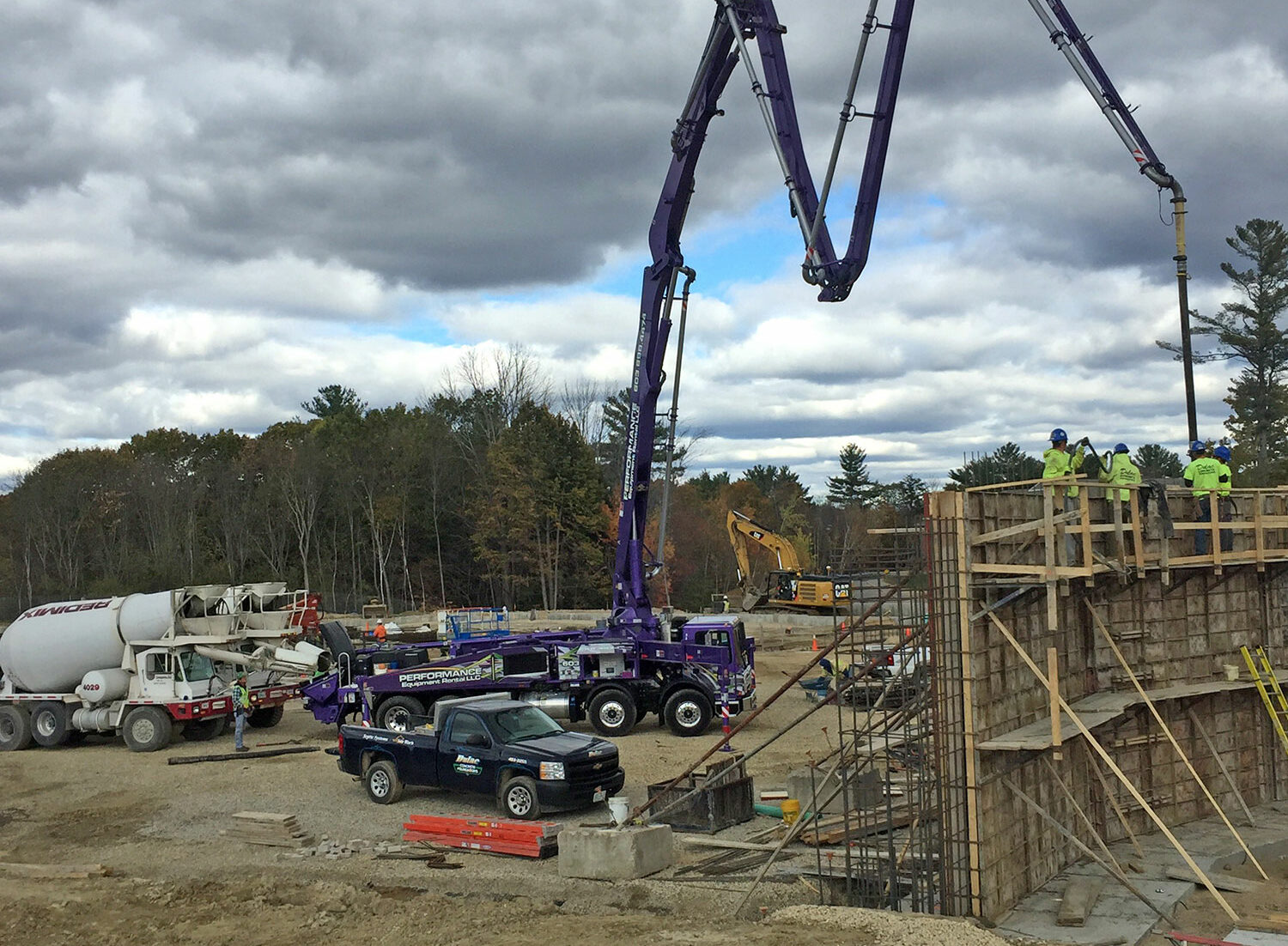 Work is well underway on the new Dover High School and Regional Career Technical Center. The site of the new facility is located next to the existing 1967 school building, which is quickly approaching its limits due to increasing student population. The new high school, which is designed to be a community building, will support student learning well into the future and allow for the addition of three new career technical center programs.
PC Construction's involvement began early in the project development phase, working with the Dover School District and HMFH Architects to analyze and evaluate three construction plans ranging from a total renovation to the demolition of the existing school and construction of a new facility.
The $87.4 million project is now a hub of activity. Concrete foundations for the new gym are complete and foundations for the auditorium are close behind with steel erection scheduled to begin later this month. A service road that surrounds the project will be finished up by mid-December to allow for the smooth delivery of the extensive amount of steel required for the project. In fact, the new building is so large that it has been broken into six sequences to manage steel fabrication and deliveries.
Once the new 310,000-square-foot facility is constructed and occupied, the existing school will be demolished and a new 362-space parking lot and two softball fields will be created in its place. In addition to the standard high school programming included in the new facility, the career technical center will include auto, electrical, welding and construction teaching spaces, a culinary kitchen, a photography studio and a stand-alone animal science building.