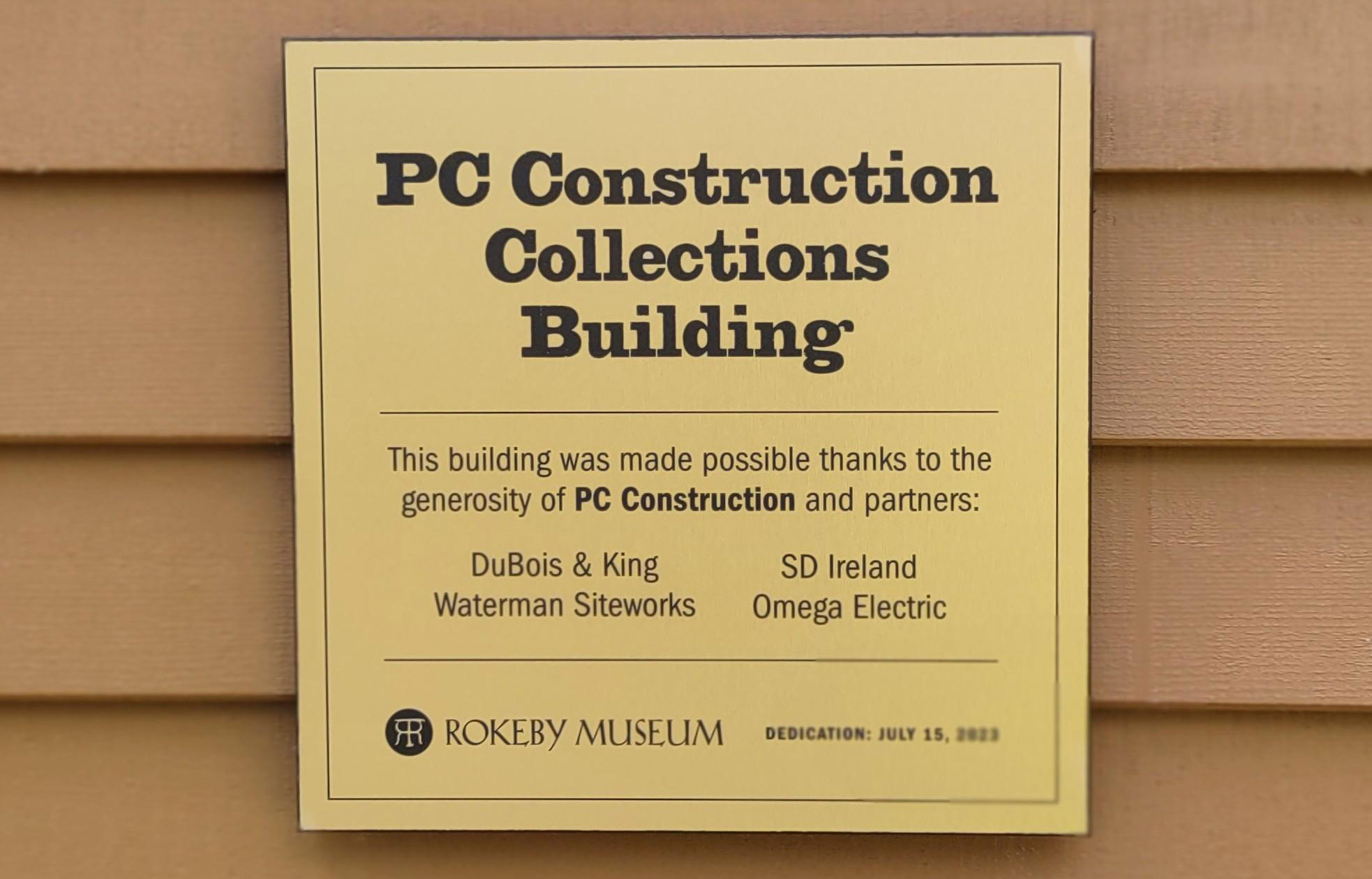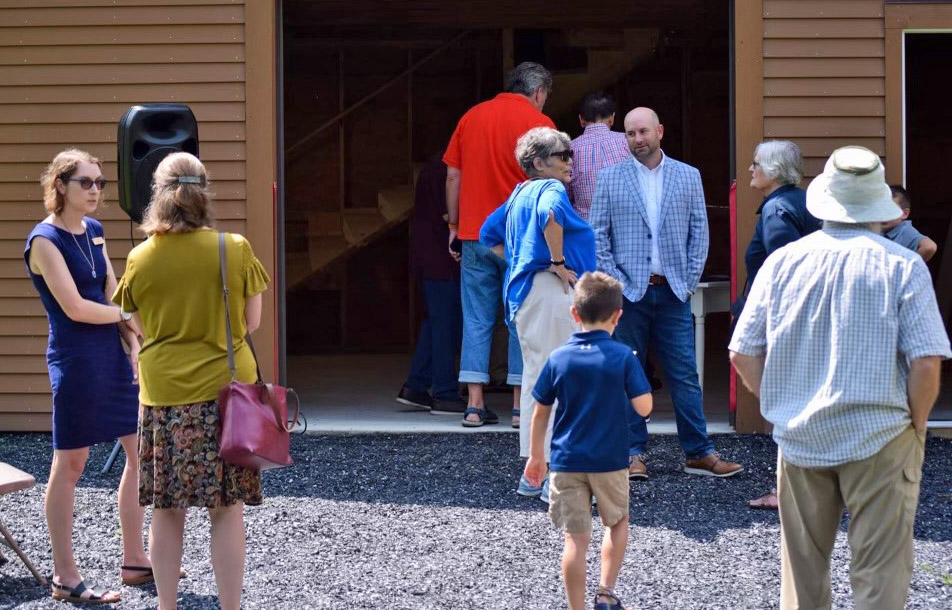 On Saturday, Rokeby Museum and PC Construction President and CEO Matt Cooke cut the ribbon on the Museum's new collections storage facility. The building, which was unveiled as the PC Construction Collections Building, is in honor of PC's role as the museum's Preservation Sponsor.
PC became a Preservation Sponsor for Rokeby Museum in 2021, donating time and materials to complete several high-priority maintenance projects on the historic site. Moving into 2022, PC's Special Projects Group built the new storage facility to house the museum's collection of 19th and 20th century artifacts. Teaming with us on this work were longtime partners, DuBois & King, Waterman Siteworks, SD Ireland and Omega Electric, all who also provided in-kind services and materials to help make this work a success.
"Rokeby Museum is beyond grateful for the support of PC Construction. They truly understand the importance of preserving the history of this site, and their contributions enable the museum to protect the Robinson family's legacy of abolition, art, and agriculture for future generations," said Lindsay Houpt-Varner, Director of Rokeby Museum.
"We are fortunate to have such an incredible landmark right here in our own backyard," said PC President and CEO Matt Cooke. "It is so gratifying to know that our work will help ensure future generations can continue to visit the Rokeby Museum to learn about racism, social justice issues, and Vermont's role in the Abolitionist movement."