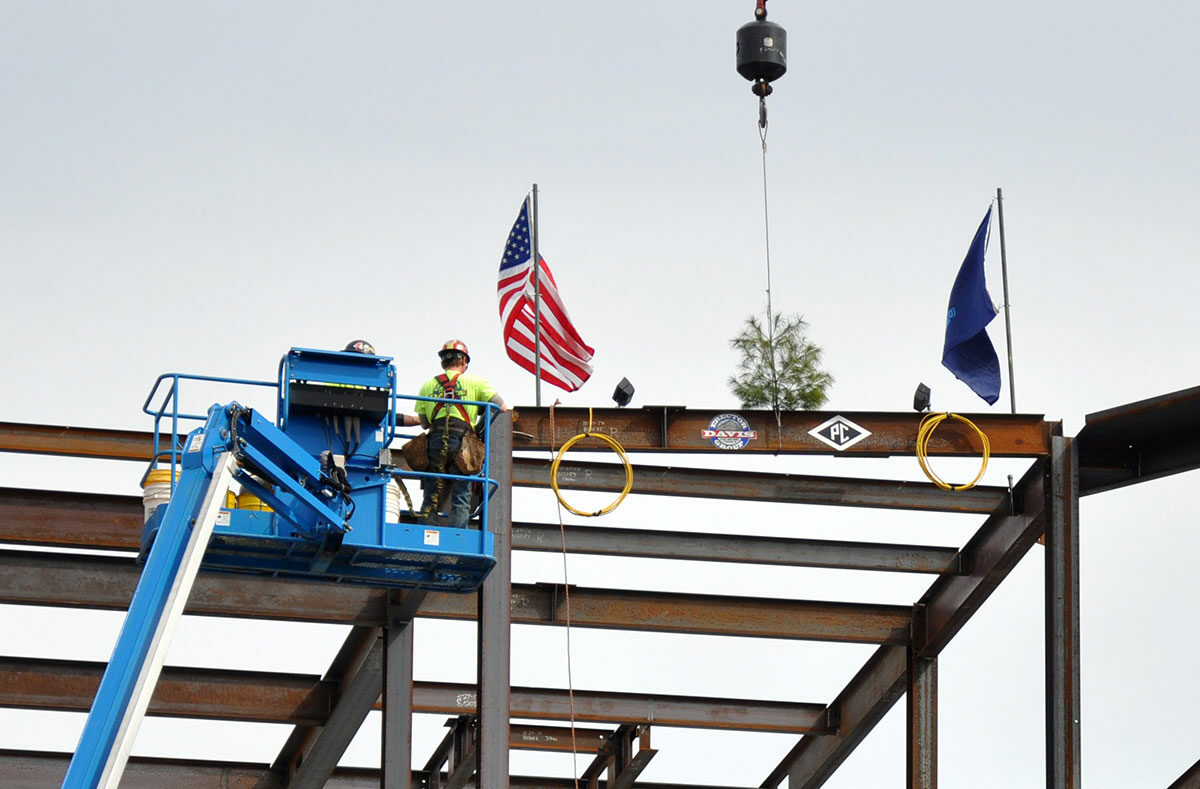 The weather was perfect yesterday for the structural steel topping out ceremony at The Park Danforth project in Portland, Maine. Steel erection began on December 28th and ran through the winter. While we still have some smaller steel to erect on the single story connector and auditorium, this beam signified one of the last major steel members to be put in place on the five-story addition.
Onlookers at this event included Mayor Ethan Strimling; the team including PC Construction, Lavallee Brensinger Architects, Becker Structural Engineers, Allied Engineering, and Mitchel and Associates; and The Park Danforth's staff, residents and board members. After the raising of the beam, The Park Danforth hosted a barbeque luncheon to celebrate the milestone.
This $20 million project began in October 2015 with the demolition of two residential structures and a former retail store. Work continued with the construction of the new five-story, 95,000-square-foot addition to the independent senior living facility. The project also includes a 35-space underground parking garage and a 65-space ground-level parking lot; the renovation of approximately 7,500 square feet in the existing facility to create a new community space that will house a bistro, pub, store, beauty salon, wellness center, media room and an auditorium; and a connector between the new and existing building. Upon completion this December, the facility will house 58 new residential units.