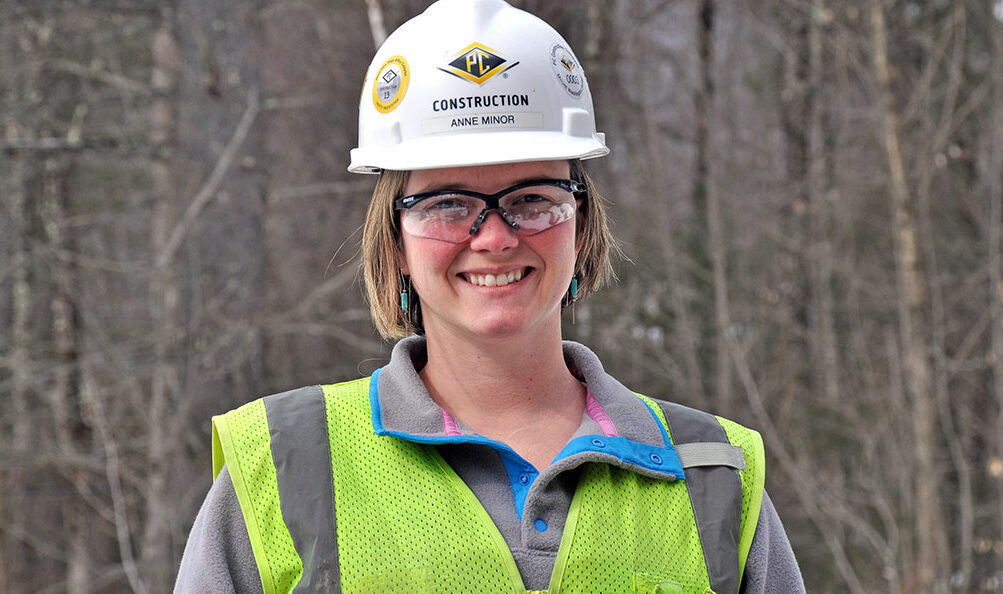 About Anne
My hobby: Skiing, mountain biking, hiking, soccer, pottery
Little known fact about me: I think table pepper is spicy
How I give back: AGC board member, Spectrum Sleep Out, United Way supporter
Favorite dessert: Oatmeal raisin cookies
Her Story
Anne always knew she wanted to be part of the construction industry. Engineering and construction were the focus of her college studies, earning her an impressive set of degrees – a Bachelor of Science in Civil Engineering, a Master of Engineering in Civil Engineering and a Master of Business Administration in Supply Chain Management. But it wasn't long before she realized that her heart wasn't in engineering – she wanted to be in the field putting the work in place.
"I love seeing the fruits of my labor at the end of every day and most of all I love the teamwork," said Anne. "It is incredible what we can do when we put our minds together to build structures that will stand for decades for our families and grandchildren to enjoy."
Anne joined PC seven years ago as an office engineer before her acceptance into the company's engineer-in-training program. From there, Anne's career exploded as she took on increasing responsibilities, elevating her to project manager. In fact, she just wrapped up her first project in this role – the Omni Mount Washington Resort Guestroom Addition. Under her direction, PC constructed a 60,000-square-foot, four-story facility addition to the resort's existing 200-room footprint, adding 69 guestrooms, a club lounge, a courtyard spa garden, and a poolside grille, along with renovations to the existing facility.
"This was such an exciting project for me. It really allowed me to make my mark – I can do this, I DID do this. Now it is fascinating to take a step back and see what our team achieved at this iconic hotel. The pictures kind of take my breath away."
When asked what she enjoys most about her career, she doesn't miss a beat – being part of a team that is committed to problem solving and innovation. "It is so much fun brainstorming with a team to develop ideas that bring the best possible solutions. The people you meet in this industry are hardworking and goodwilled and every person I've had the pleasure of working with has contributed to where I am today."
She doesn't forget where she started and pays it forward, helping mentor other women, both at PC and in the industry. "Being a woman in this industry does come with some legacy challenges but those issues are improving, especially with the strong movement supporting women in construction. I'm proud to be part of this generation of strong, smart women leaders making their impact on construction, one project at a time."
Below: In progress and completed images of Anne's first project in the role of project manager – the Omni Mount Washington Resort Guestroom Addition.