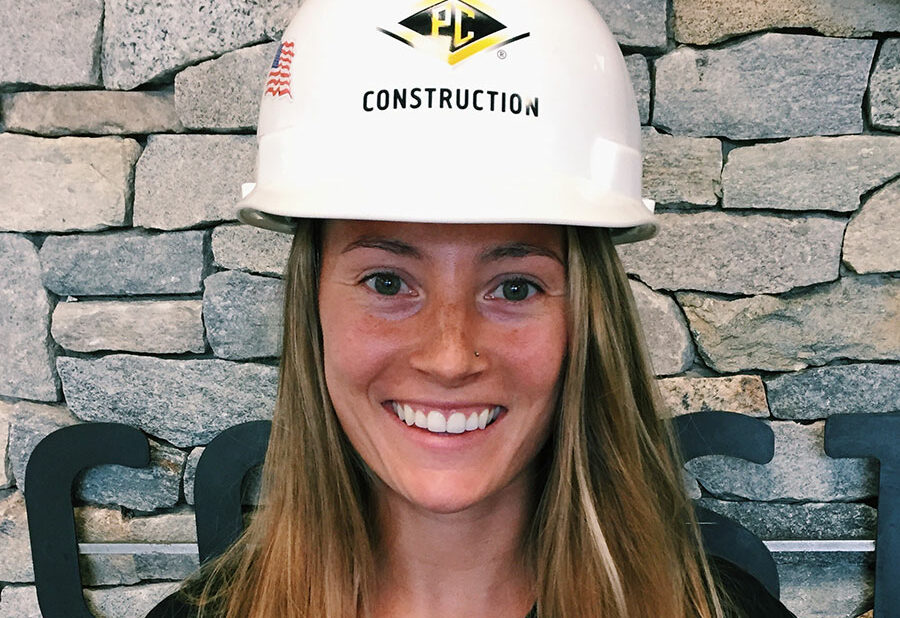 About Melanie
My hobby: Skiing, playing soccer, sailing, hiking, playing with my dog
Adjectives that describe me: Open-minded, helpful, personable, considerate
Little known fact about me: I had hip surgery in high school
Favorite dessert: Cheesecake
---
Her Story
"It started with a summer internship and then I never left!" This is how Melanie describes her decision to veer her career toward the construction world. What started as an internship expanded after graduating with bachelor's degree in engineering management. She accepted the position of office engineer at PC and entered the company's engineer-in-training program. Now a project engineer, Melanie is looking forward to her next project building 319,000 square feet of residential housing in New Hampshire.
"I enjoy diving in and truly understanding the ins and outs of a new project," said Melanie. "It is exciting seeing the process of building something from start to finish. And you can't beat the variety in the work and the type of projects we construct."
In fact, one of her most interesting projects was also her first project at PC, where she had the opportunity to help build a plant, animal and insect laboratory facility for the University of Maine. "This project included a BSL-3 laboratory, which is one of the most specialized research laboratories. The project included equipment I had never even heard of before, such as autoclaves and biosafety cabinets. I feel so fortunate to have such an experience so early in my career. What I learned from this project was invaluable and is something I'll never forget."
As project engineer, Melanie is responsible for assisting with logistics, scheduling, materials forecasting and purchasing, submittal reviews, change order processing, project closeout and field quality control. Her attention to detail in the planning and sequencing of construction events ensures the efficiency of daily work activities.
What keeps her going? New learning opportunities tops the list, as does her peers. "An ambitious and hard-working team is very motivating." She is also incredibly proud of achieving her master's degree in engineering management while balancing a full-time work schedule. This accomplishment further demonstrates her commitment to embracing opportunity and continuous learning.
When asked what advice she would share with women interested in working in the construction industry, Melanie doesn't hesitate: "Learn from every experience and don't let anyone tell you 'no'. Believe in yourself – you can do it."
Below: One of Melanie's most interesting projects was this plant, animal and insect laboratory facility for the University of Maine. "I feel so fortunate to have such an experience so early in my career."