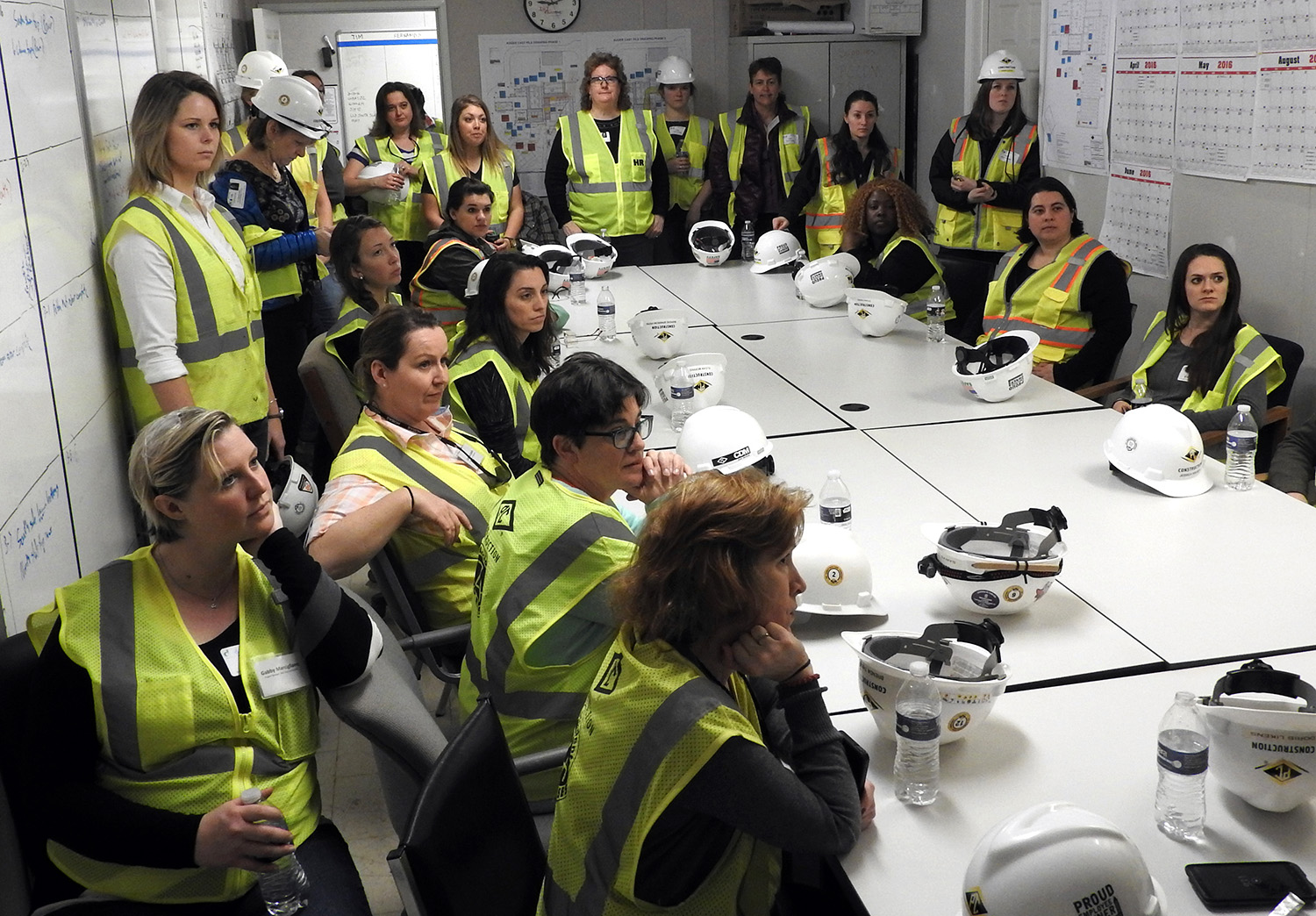 The women in PC Construction's operations group are well-versed in building structures. Now they are also working to build a strong network with their female peers. Several times a year, we gather our female professionals together for an opportunity to dive deeper into the challenges and opportunities of being a woman in a male-dominated industry. Some of these women have also created a Lean In Circle, an international movement started by Facebook executive, Sheryl Sandberg.
Last week 31 PC women convened in Washington, DC for two days of learning opportunities, information networking and a tour of our amazing water treatment projects under construction in the area.
Emilie Aries, CEO and Founder of Bossed Up, joined our group for a discussion about conscious and unconscious gender bias in our society and how that bias often discourages women from speaking up and stepping into new opportunities. The group also talked about burnout and how it affects them and their career. Emilie used an analogy – putting our oxygen masks on first before helping others around us – as a way to encourage women to take care of themselves so they can be in the best position to work with and help others.
One of the most powerful outcomes of this retreat was just getting these women together in one room. On the job and out in the field, they are surrounded by men every day. It is easy to forget that there are other women like them facing the same struggles and overcoming similar challenges. To be surrounded by these women for two days, to hear their stories, to learn with them – it was truly empowering.