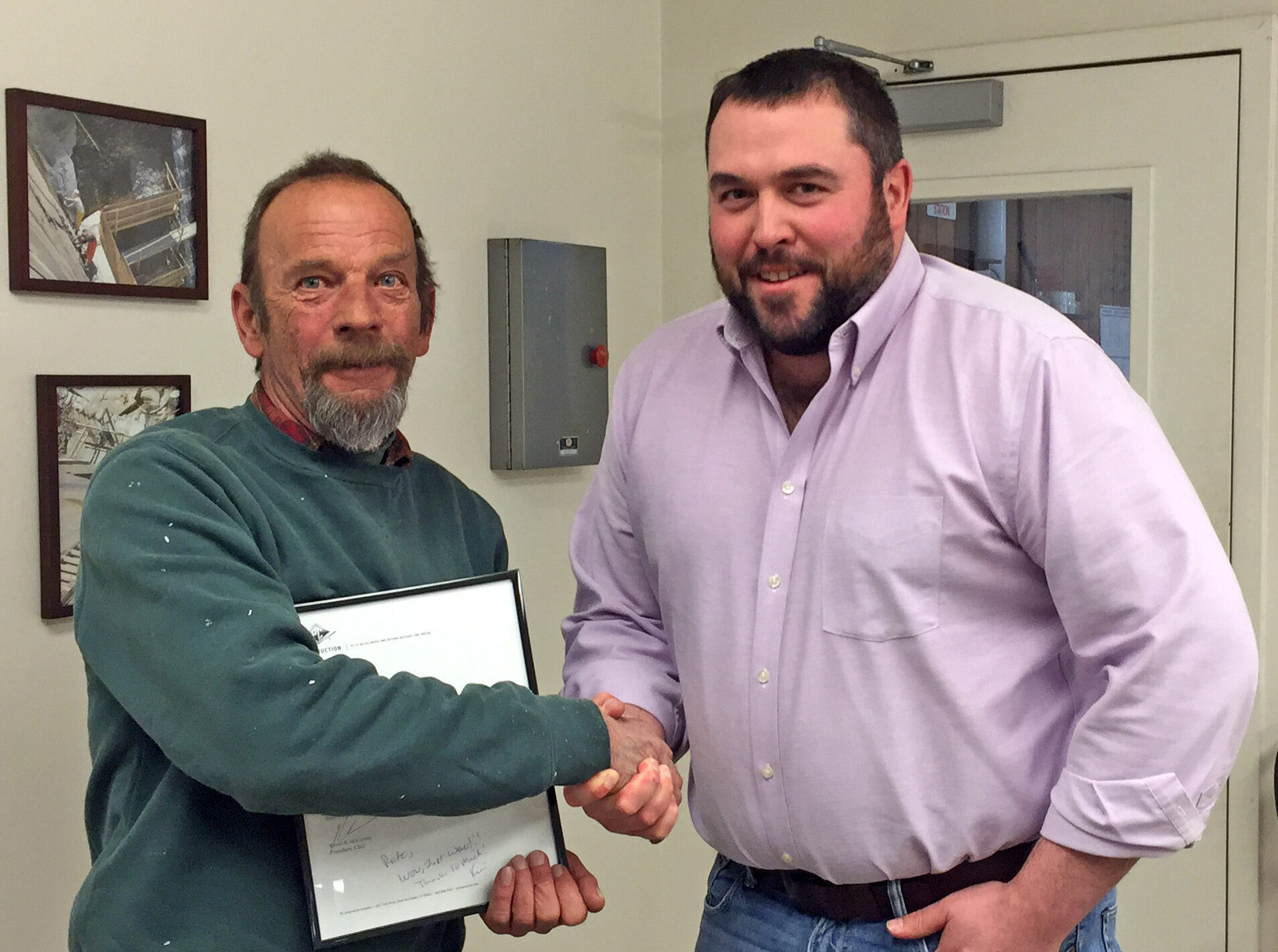 It was a close race, as we mentioned in our February 18 blog. Right on the heels of the company's very first employee-owner reaching the 60,000 safe work hour milestone, Pete Sweeney also crossed that finish line – and is still going strong.
Pete, a foreman with PC Construction's Special Projects Group, has said that he puts his 31 years of experience to work to set a good example for his team every day. He also credits his co-workers for his safety success. "The reason I am here today, uninjured, is that I've been lucky enough to work with smart people."
Safety is one of the greatest challenges every construction company faces. We hear horror stories of human lives changed by the devastating effects of unsafe actions. It isn't often that we stop to recognize and celebrate those in our industry who dedicate their entire careers to ensuring a safe workplace for themselves and their fellow employee-owners. We are so proud of Pete and his accomplishments.