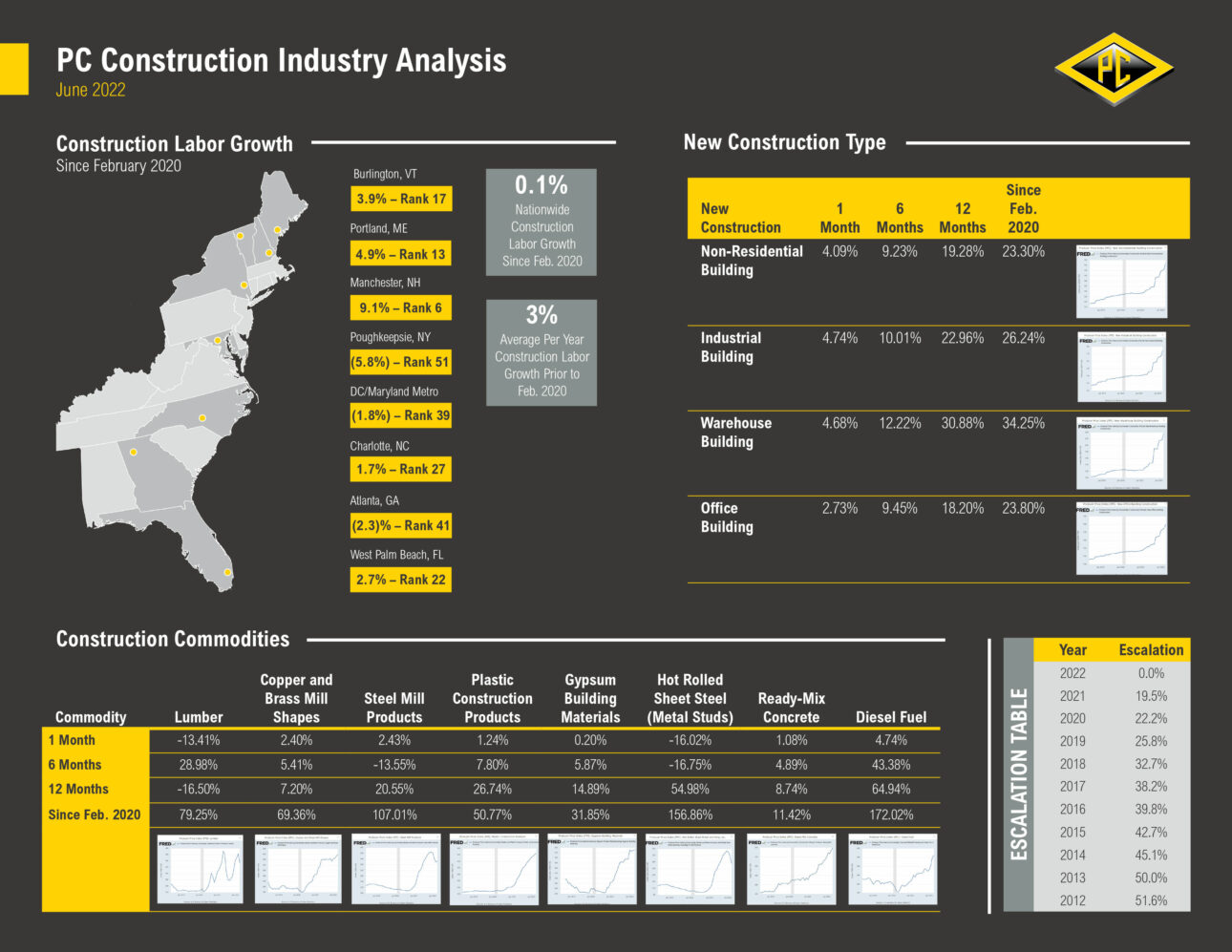 The construction industry has been on a roller coaster since 2020 due to the pandemic and fluctuating economic conditions, leading us to navigate dynamic material pricing increases, labor shortages and supply chain issues. PC Construction is open and transparent about these market conditions so we can understand and plan in partnership with our owner, design and construction teams.
PC Construction's Industry Analysis Report shares these details and ensures our project partners have easy access to information that can impact project decisions.
Are you ready for some valuable information right now? Download the current issue of PC Construction's Industry Analysis Report.
If you have any questions, please reach out. We are here to support you.